Totus Tuus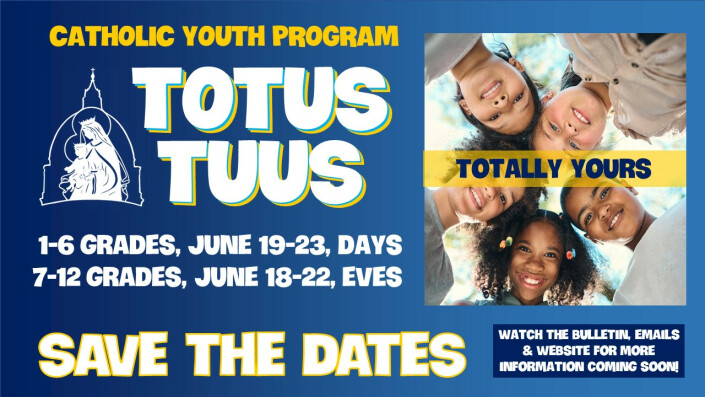 Here is a nice document on What Totus Tuus is and why you should sign up!
Printable Registration form here
If you are interested in hosting the missionary men or women, please contact Lukas Steffensmeier –
Contact Lukas with any questions.
To discuss disability-related or any other adaptations please contact MaryPat Potts at 651-789-3178 or .