Holmes or Watson
I recently stumbled on an interesting way of looking at all the crazy things happening around us in our world today – all those things that heap more stress on our ordinary stressors. Maybe because nothing seems ordinary anymore, and everything puts us off-balance, because everything is out of the ordinary. Ever feel like that?
In the book, Jesus: Life Coach by Laurie Beth Jones, (pp.4-7), she
talks about a story she heard from a speaker, Ray Anderson, who was the founder of a textile mill. He told a story about Sherlock Holmes and Watson, and their differing perspectives on a situation – a good parallel for how we view life. The story is about how Watson was lost in awe and wonder as he looked at the marvelous expanse of sky within his vista. Holmes couldn't see that wondrous miracle, because he was stuck on the twist of events that opened this vista up to them – their tent was stolen! This author spun the story humorously, thinking of Jesus as the "thief in the night" who comes to "steal our tent - the tent of our limited perspective – the tent of our fragile and segmented understandings – the tent that we think is keeping us safe, but really is just keeping us from seeing the universe."
So I began to muse – why would Jesus want to steal my tent? Hmmm… maybe because I was hiding out in it, feeling comfortable in what I know. All that giant, endless universe out there is too big for me to get my head around – filled with Covid, racism, accusations of white privilege, suffering, ambivalence and anxiety from political divisiveness in the upcoming elections, general uncertainty about plans and life and how to do things differently as required by these circumstances. It leaves me with such an overwhelming and uncomfortable feeling of confusion, and really, of powerlessness. I think it feels safer to hide in my tent.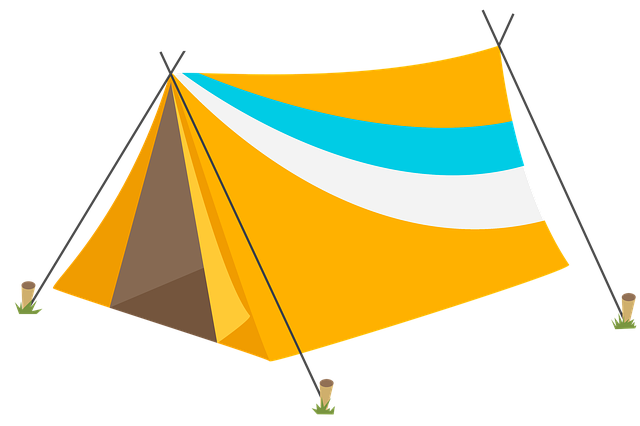 But by hiding in my tent, I'm missing too much. How big is my God anyway?! At times like these I revert back to telling myself "I can't figure this out. Only God can make anything out of this mess." True. God does miracles all the time! But do I notice them? I can't if I'm shut up in my tent. In the story, Watson didn't give much significance to the tent being missing. What was truly important to him was the miracle of the universe. God creates such amazing and stunning beauty and goodness! I want to see it all! I can see it all, if I open myself up to see through my heart instead of just my head. That means I need to pause, and contemplate, and pay attention. I can do that, if I put my mind to it. And I guess I must face the fact that God works his miracles so often through people – like me. I am a co-creator with God. What beauty and miracles and goodness am I co-creating with God? Where is this spectacular universe leading me?
Laurie Beth Jones ends this section of her book by saying,
"If only we would open our eyes to new ways of relating, seeing, and doing. If only we could focus not on the tent that has been stolen, but on our suddenly expanding view of the universe. Watch out, oh you who desire growth. Jesus will steal your tent."
Maybe we can be a little of both Holmes and Watson – As we begin to marvel at our suddenly expanding universe (even amidst these trying times), as Watson did, we could begin to pay attention, as Holmes does, to details previously unseen that lead us to hunt down truth, beauty and goodness, and co-create with God more opportunities for others to expand their views, and embrace hidden miracles.