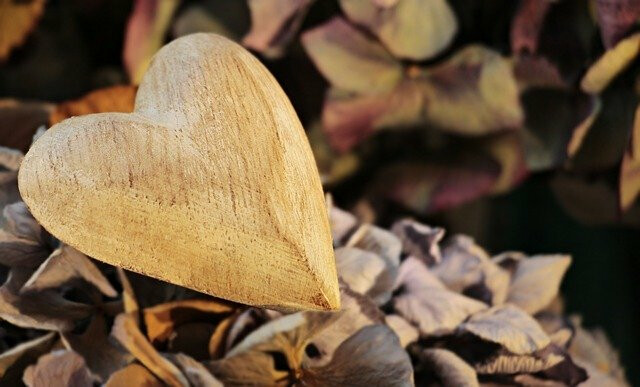 Mindfully Grateful In the Month of Thanksgiving
"Gratitude allows us to notice the many blessings we have and distracts us from the many misfortunes that we face. Mindfulness helps us react to our misfortunes with grace, acceptance, and meditation. Together these two practices nurture the happier self within us."
During this month of Thanksgiving, I've been looking at many resources for fresh inspirations on Thanksgiving. I recently stumbled upon a website called PsychCentral. I saw this wisdom posted on their "Stress Management" blog, in a post called "How Gratitude and Mindfulness Go Hand in Hand," by Louai Rahal, MA.
It spoke to me, especially in this particular time that feels so full of misfortune. It's all too easy to slip into wallowing in this discomfort, uncertainty, and immobilizing change – to go to that place of "Woe is me." Maybe I'm not alone in this. So I seek out ways to combat this temptation and move forward with hope and trust.
Mindfulness is something that I come across again and again. Paying attention… living in the now… noticing where God is trying so hard to shine his light. Misfortune, discomfort, uncertainty, frustration… these will always be with us. I need to remind myself that I can control the way I respond to difficult or challenging circumstances, especially with the help of the Holy Spirit. I prefer with "grace and acceptance" so much more than with fear and anger.
How can I cultivate these practices?
Meditation does help immensely. But I have so much trouble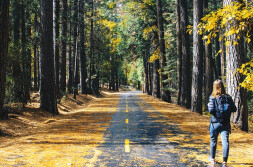 quieting my mind, or for that matter sitting still. Meditation apps help me a great deal, as well as moving meditation of hiking / walking. Both of these slow me down, cause me to pause, and entice me to pay attention to the moment, the beauty, and abounding evidence of God's marvelous love.
Another trick that I stumbled upon to train mindfulness into me was the practice of taking one ordinary daily task – any one I choose – and focusing all my attention on just that task. This proved harder than I thought, but another source suggested that I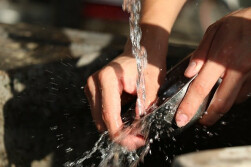 talk to myself throughout the whole activity, to focus on what "I am" doing. Things like, "I am filling the sink with hot water (as hot as I can stand)… I am squeezing some blue dish soap into the water, holding the bottle high and applying a small stream with a flourish that makes me giggle… I am picking up the dishcloth, that feels soft, and a little bit textured... The water feels so warm and slippery… I swipe the cloth across the slightly heavy dish in my hand... and so on. Do you see how that really puts you in the moment? I can even find so many little things within this mundane daily ritual that make me smile or laugh or marvel or reflect, if I put my mind to it. Wow. I think that might be leading me to being grateful for the simple things, to give thanks for small things, all because of this ordinary task, and paying attention. Mindful of what makes up this moment, this action, this blessing. There's even a whole book written on "Sink Reflections."
A wondrous truth is that the more I pay attention to, the more I see, and the more I can be surprised, and appreciate life. In this way I begin to live in gratitude and the more gratitude I feel the harder it is for misfortune or life's difficulties to defeat me. I might also be able to begin to see little glimmers of truth, beauty, or light even amidst the seemingly darkest times. What a powerful tool God has put at our disposal!
I really like the idea of "nurturing (my) happier self within." If mindfulness and gratitude can help me with this, I'm all for it.
Where can mindfulness and gratitude lead you in these trying times?