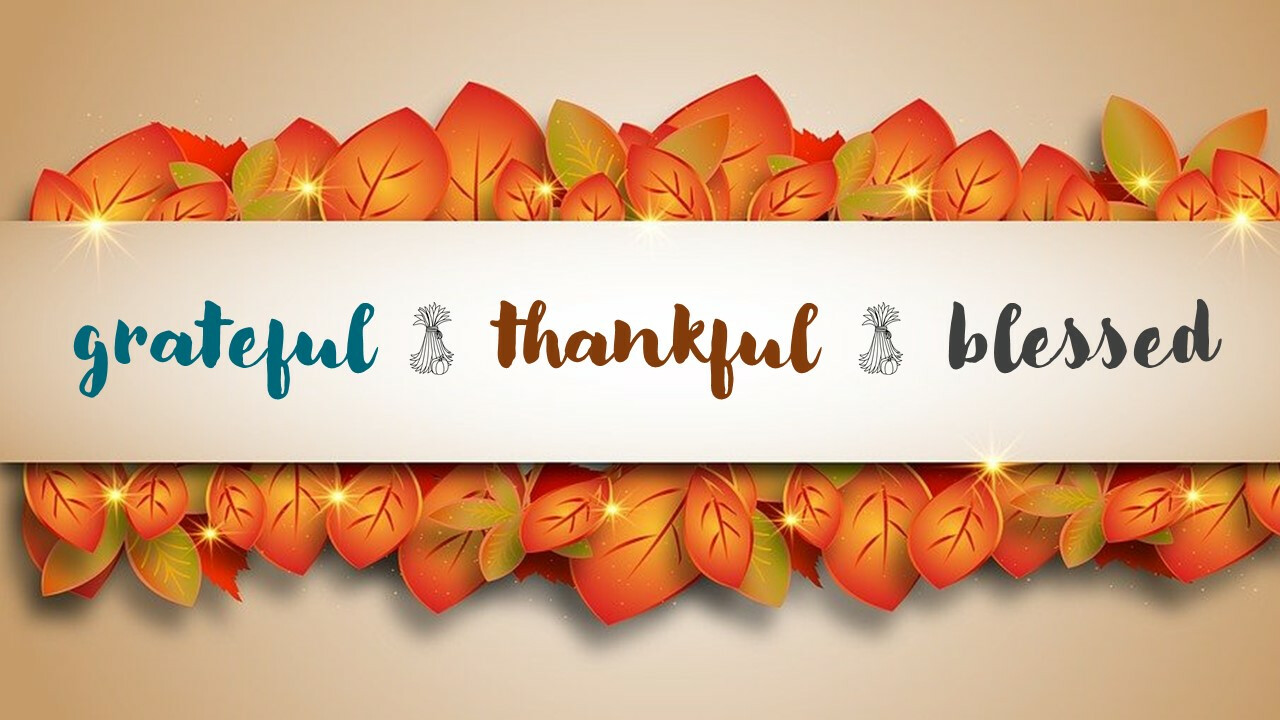 I understand how difficult it can be to even think about celebrating Thanksgiving in the midst of a pandemic – in a way that is different from every other year, from tradition. How disconcerting this can be! But when everything is pointing to the need to avoid gathering with family and loved ones – what are we to do? Well, I want us all to stay healthy, and keep our families healthy, so I found some ideas for us all to consider. We can still celebrate the importance of family and friends! Let's get creative! Enjoy c
reating new traditions or just experiment with fresh ideas, such as the ones listed below. I am grateful for the honor of serving all of you amazing people, as Pastoral Minister. I wish you the most life-giving Thanksgiving yet.
~ MaryPat Potts
Plan a shared experience. No matter the distance, you'll feel close on the big day if you share the same rituals. Come up with ideas for all five senses, and spread the word to everyone on the virtual guest list: For example, plan to light the same scent of candle or prepare the same fragrant dish, and create a shared playlist to use as background music.
Send Thanksgiving care packages. Mail or drop off treats and supplies to help guests feel part of the fun. Since you can't crowd around one table to split a pumpkin pie, maybe you and your child bake pumpkin muffins and drop them off on doorsteps, or make matching centerpieces for everyone to display on their holiday tables.
Try a new twist on a pot luck. Since you'll all be dining as separate households, a traditional pot luck is out the window. But you can still ask every person to "bring" something to contribute – like a brief toast or favorite family photo to share virtually.
Have a Virtual Dinner with Family and Friends: Traveling to visit family this year will be difficult, but that doesn't mean you can't still celebrate together! Share recipes ahead of time and host a virtual dinner over Zoom, Skype or Facebook Portal, so you can still spend time with the people you care about most while indulging in a special, home-cooked meal. Spice up your virtual Thanksgiving dinner by playing a game, toasting with a signature (or any) cocktail and sharing what you're most thankful for this year.
Order Thanksgiving To Go: Many local restaurants and chains have started offering family-size meals to-go, and Thanksgiving is no exception. You'll be supporting your local restaurants and community while saving time and the stress of preparing a traditional turkey meal at home.
Get creative with family traditions: If your family's into board games, look for some of the online game options like Jackbox, Cards Against Humanity, or the various games on the app Houseparty. If you're more of a football or dog show family, gather each group around the TV and video chat or group text as you enjoy. Let each group create a slideshow or video presentation of the things they're thankful for this year and spend some time enjoying those for a Thanksgiving spin on the PowerPoint party.
Practice gratitude and reflect: You may not be going around the table to share what you're thankful for this year, but spend some time to personally or communally pass the proverbial mic through your chat platform to express gratitude. "Thanksgiving is the perfect moment to pause, reflect, and express what you're thankful for this year," Latham says. Share your rose (highlights) and thorn (lowlights) moments from 2020. Be honest, listen, and don't forget to toast at the end.