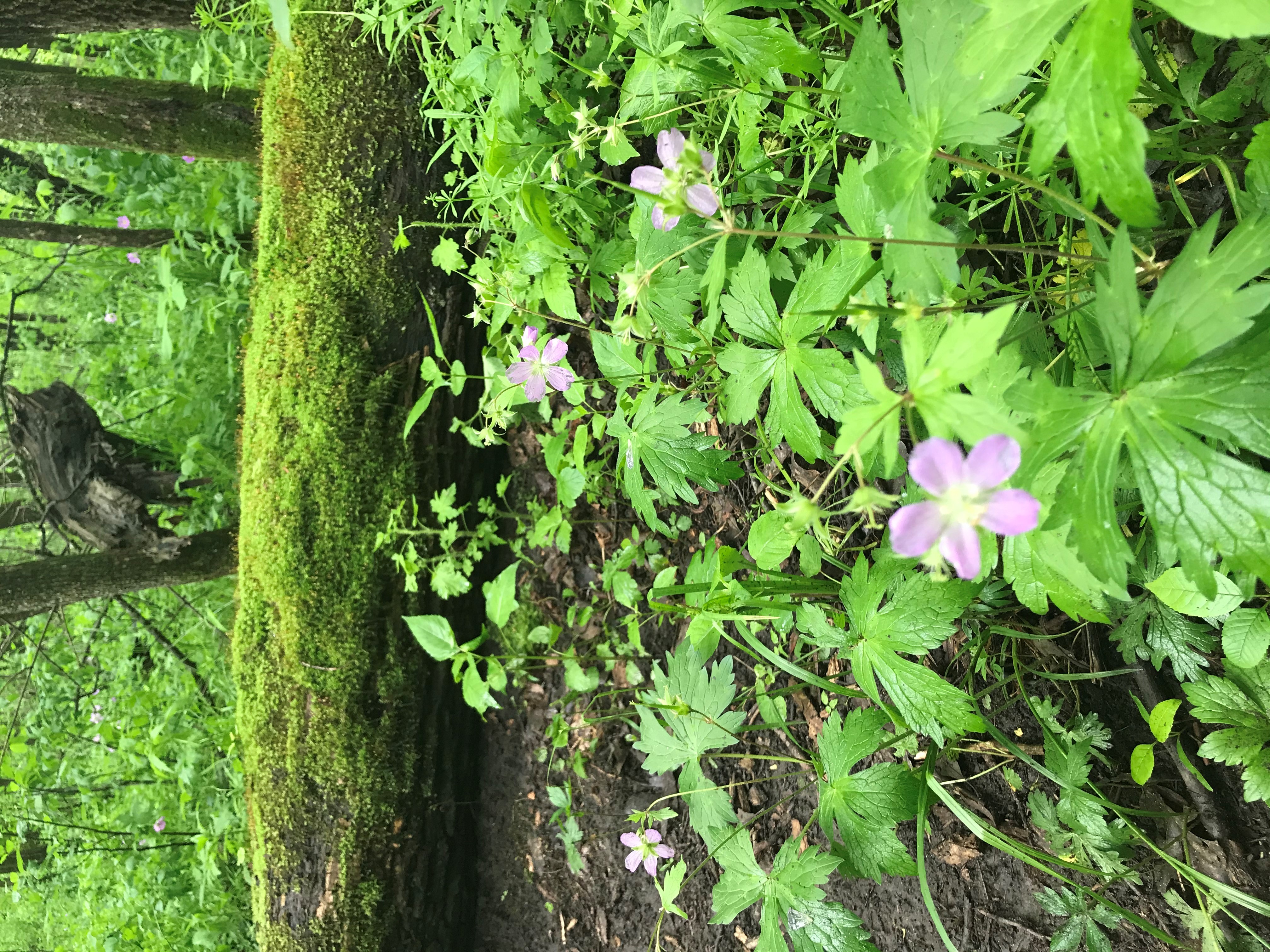 Springtime Hope

Look how the spring clothes the earth in this sacred spot
with glorious splashes of brilliant life, leaving the darkness behind,
and shattering its cold power with the warmth of lavender love!
The trunks of these life-hardened trees
create a hauntingly beautiful obstacle course of ever-present darkness
through the sweetness of soft violet hues.
So, too, in life there will always be
the web of darker memories and challenges,
through which we must negotiate our way,
but always softened by the wispy haze of hyacinth hope.
Here is the gift of Promise; the Hope of Potential;
the Power of Determination to be one's Best;
and the Blessing of the Spirit's Strength and Optimism!
All these are working together as I re-create my life, once again ~
Co-creating with God something wonderful and worthy ~
Self-giving and Self-Strengthening.
The Beauty is that in Life as in this springtime tableau
the sacred, life-giving, colorful power that is God
Blends with the darker, more ominous challenge of the trees
to create a NEW and more marvelous Beauty!
Thank God for the Life-Giving, Re-creating power of Springtime!