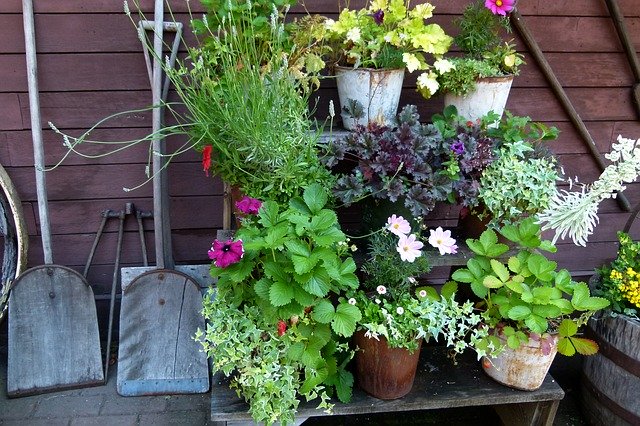 Bloom Where You Are Planted
It's not difficult to find hope in a garden. You may have heard that our Parish Food Shelf Garden is open and the planting has begun. There's something about the miracle of a seed growing into healthy food that always amazes. Inspired by all that dirt and the plants our volunteers have been coaxing into life in their homes in recent weeks, I decided it was time that I planted a few things on my deck at home. Armed with my mask and some hand wipes, I braved the challenge of physical distancing at a crowded garden center and picked up what I needed to get started. Tiny cilantro plants, a few good-looking tomatoes and then, the flowers. Pansies, begonias, impatiens – the colors all amazing. We have quite a bit of shade on our deck, so flowers that can thrive without a lot of sun are essential.
By the time that day was over, I was a mess of mud – as was the deck! But the hope that is encouraged just by watching these things grow is well worth it. What occurred to me as I gave all the new life a first soaking from the sprinkler can was that this particular piece of hope will need some consistent help from me. I'm going to need to pay attention to what the plants need if they are to thrive. So it is with many signs of hope in our lives. A little tending is often necessary so hope doesn't die. In these times, this lesson from my own little garden is worth keeping in mind.
What small seed of hope in your life might need some nurturing today?