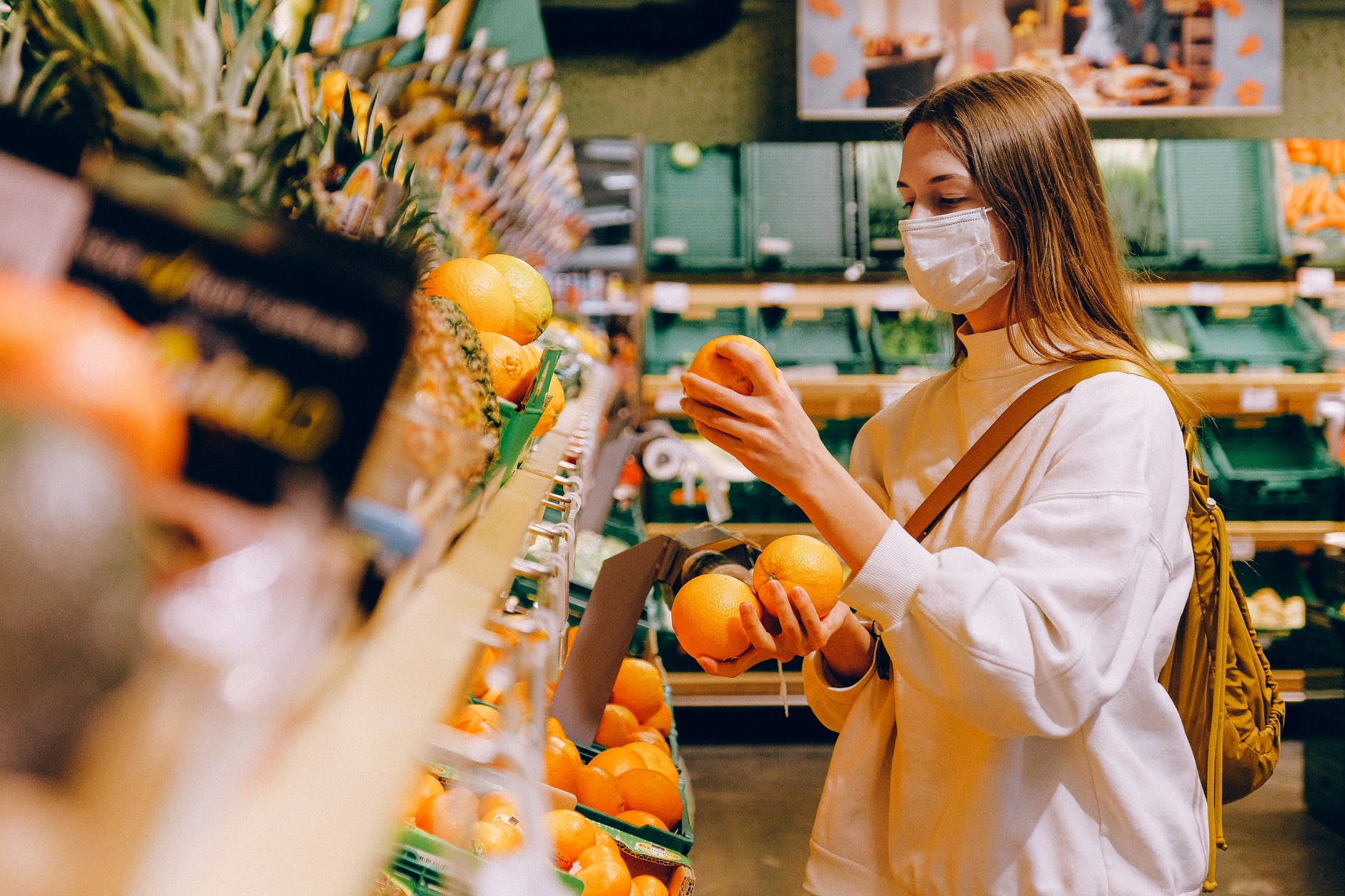 Behind the Mask
Like many others, I try to limit my grocery shopping trips these days. When I do go, I choose off-hours, stay focused on the task at hand and don't linger much. The other day, I was at the Woodbury Cub and while looking at (but not touching!) the containers of strawberries for just the right one, I saw someone I knew. It was a brief conversation as we were in the midst of some other shoppers, all of us trying to negotiate some tight spaces while still staying apart. While it was good to see a familiar face, what brought a tear as I continued my shopping was the realization that I didn't really see her face at all. She has such a great smile – but I couldn't see it behind the mask. My shopping completed, I headed toward the check-out to find a few long lines and not enough cashiers. I took a deep breath, reminded myself to be patient and got in line. The small family in front of me was struggling a bit and I said to myself, "It's hard to shop with small kids, even in the best of times. Give them a smile." Then I remembered that I couldn't. So instead, I said a good morning and left it at that. The stress got the better of them and the Mom snapped a bit at the young cashier when the credit card machine wasn't working. When it was time to pay for my own groceries, I let the cashier know she was doing a great job and thanked her for her patience with all of us. What she said in reply was one of those Spirit moments that will stick with me: "These are hard times. When I smile behind my mask I just hope that you can tell in my eyes." How did she know what I had been thinking this whole time? The second Spirit moment? When I checked Facebook later that night and saw this prayer:
When my eyes brighten in a smile behind my mask
as I thank the cashier
may it be counted as passing the peace.
Nadia Bolz-Weber
This is all the hope I need today – a reminder that we are trying our best to connect, even if it's from behind a mask.