Parents of 2020 graduates this sign of hope is for you!
I saw a YouTube video last week. I could not remember if it was on local or national news! Without much of a description, Sara Fleetham came to my rescue and was able to locate it for me. Thank You, Sara!
When I first saw it, I was very impressed! A teacher in Fergus Falls filmed himself playing several instruments to appear to be an entire band performing "pomp and Circumstance" for his graduating seniors. He changed hats, or shirts to become many different students in the band. It's such a creative and caring gift; it's a beautiful tribute and send-off. Then, all of a sudden while listening to it again, it hit me, parents will be missing this tradition as well! After 12 years of school, add 2-3 more for preschool... you have been preparing for this momentous event for almost 15 years! Parents, YOU deserve congratulations too, along with misty eyes! Your efforts, encouragement, time, love, and continuous hope and faith lead your child to this great achievement!
You'll hear the popular, "Pomp and Circumstance" a few times this month. I love the memories this song brings back to mind. I don't know how your school will end up celebrating this special event for your child; I also don't know how you and your family will celebrate your senior. However, I am certain you and your child will be filled with hope and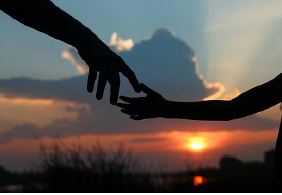 accomplishment, no matter how you celebrate!
Please watch this video. Then, close your eyes, smile and just listen to it again. Warning...tears may be present!
Listen with hopeful anticipation for all the exciting adventures you and your child will share in the years ahead!
Graduations are just the beginning!