Youth Leadership in the Church
Many of us know that there is a downward national trend for youth and young adults participating in the church. St. Mary's Press found the average age when teens stop identifying with being Catholic is 13 (Going, Going, Gone, The Dynamics of Disaffiliation in Young Catholics, 2017). In addition, nearly four out of ten young adults nationwide are not affiliated with any organized religion and the number continues to increase (Pew Forum). One study found those who were raised Catholic were more likely than those raised in any other religion to cite negative treatment of gay and lesbian people and the clergy sexual abuse scandal as primary reasons they left the church. (Exodus: Why Americans are Leaving Religion- and Why They're Unlikely to Come Back, 2016).
Despite this trend, there is hope here at Guardian Angels. We have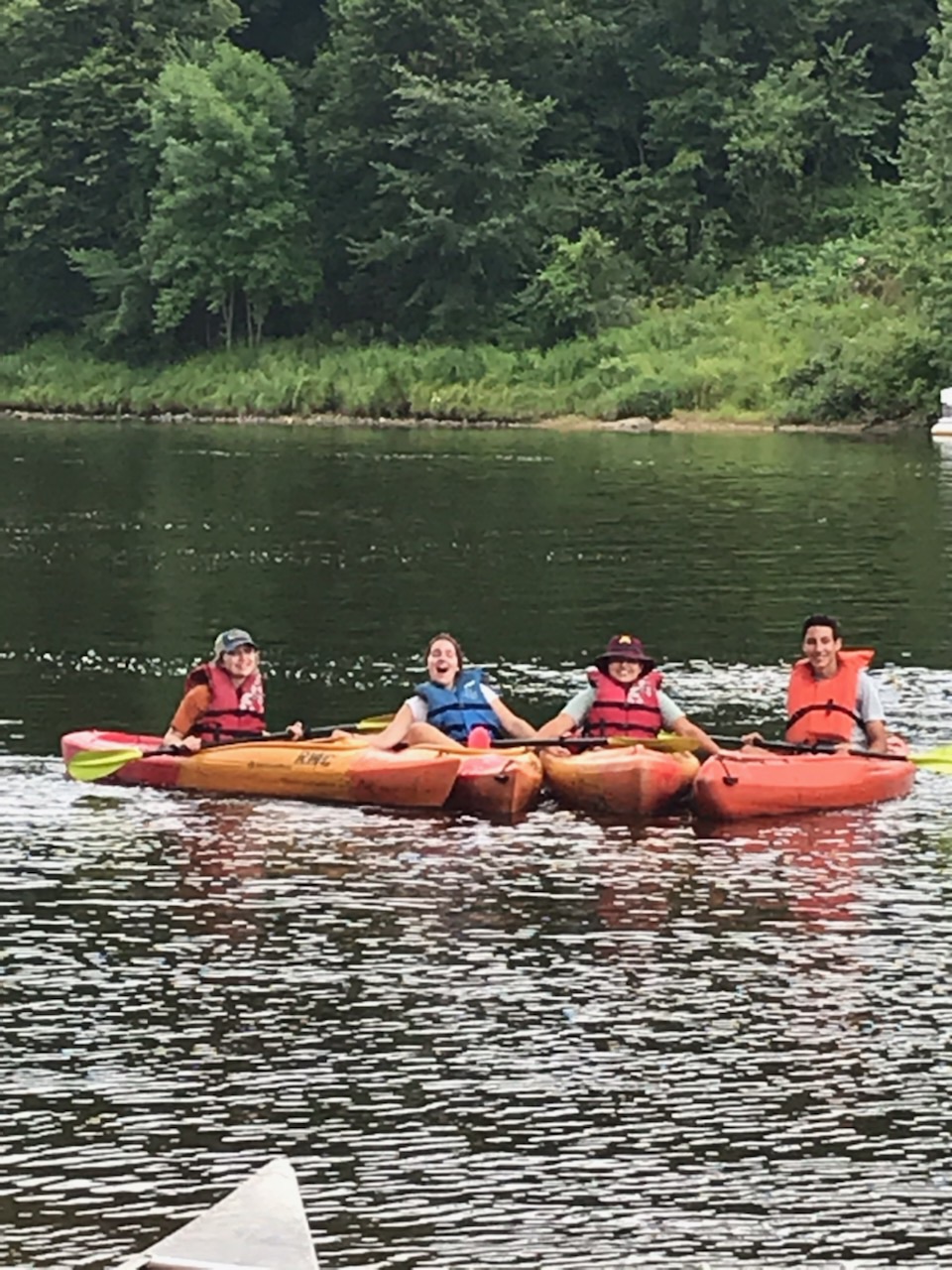 high school youth who are eager to build community and be involved as leaders at church. This past week we held a live Youth Training Day where 10 youth and 4 adult leaders gathered to learn about Servant Leadership and kayak the St. Croix River, and begin planning our youth programs for this year. The youth discussed our parish Long Range Strategic Plan Goal of becoming a more inclusive church and came up with several ideas including:
Post a LGBTQ flag or sticker on front church door to welcome people
Use Instagram to advertise more to youth
Black Lives Matter- Ask how we can support the Black community
Partner with a Hmong or Black Church on an event
Visit another church/synagogue/mosque to learn about their religion
Encourage Filipinos to have Mass at GA and become members
Make it more clear friends are welcome to youth events
Enable youth to lead at events and help with younger kids
Get more diversity training
Use social media to form connections with Gen Z and Millennials
Get youth involved in Liturgical ministries
Retirement Homes- Letter writing pen pals
Volunteer at Christian Cupboard Emergency Food Shelf, GA Garden- practice social distancing
Make sleeping mats for homeless, Christmas bags for children
These youth also asked if they could meet live once a month this school year while wearing masks and social distancing- so that they could plan our high school CONNECT programs. Their enthusiasm and love for the God, community, and marginalized people is inspiring. There is much hope as we head into the new school year at Guardian Angels.