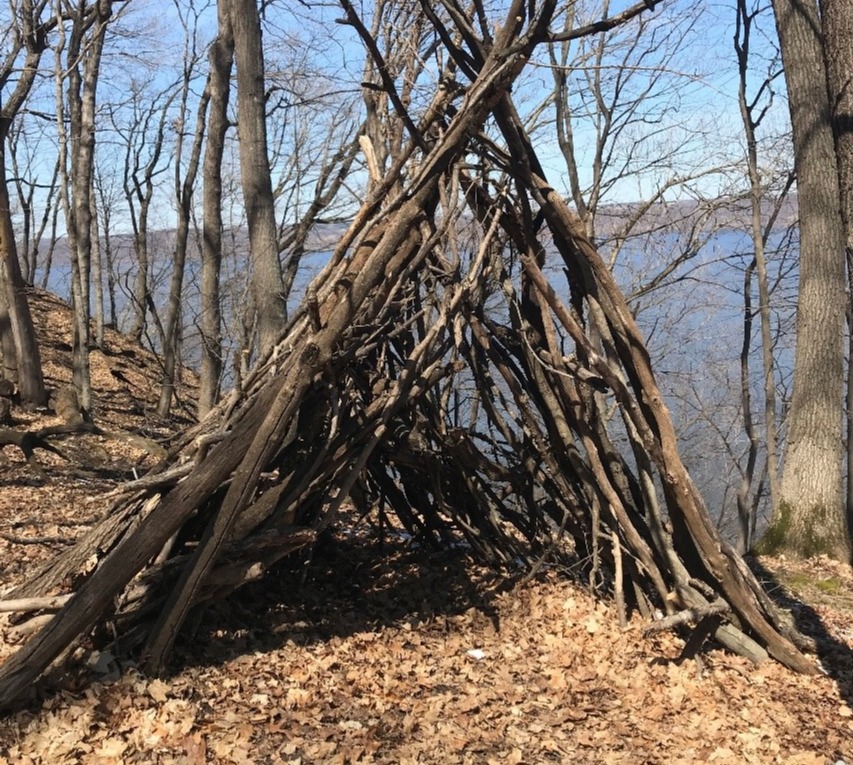 One creative activity that I like to do – which might be a creative outlet for you – is to write a Photo Reflection. I find one of the many photos that I have taken – with or without important people in it – and listen to how it speaks to me. When I find the right photo that speaks to me, I start writing down my thoughts. There is no right or wrong, only your expression. Usually it is from my own life experience somehow. It often only takes minutes, to a half hour, or so to do this. You can even use other people's photos, if you do not have any that speak to you. It's fun, creative, prayer sometimes, and energizes me. I have often given these as gifts to people, as well. Try it if you like. Enjoy! ~MaryPat Potts
What do I really need in life, anyway?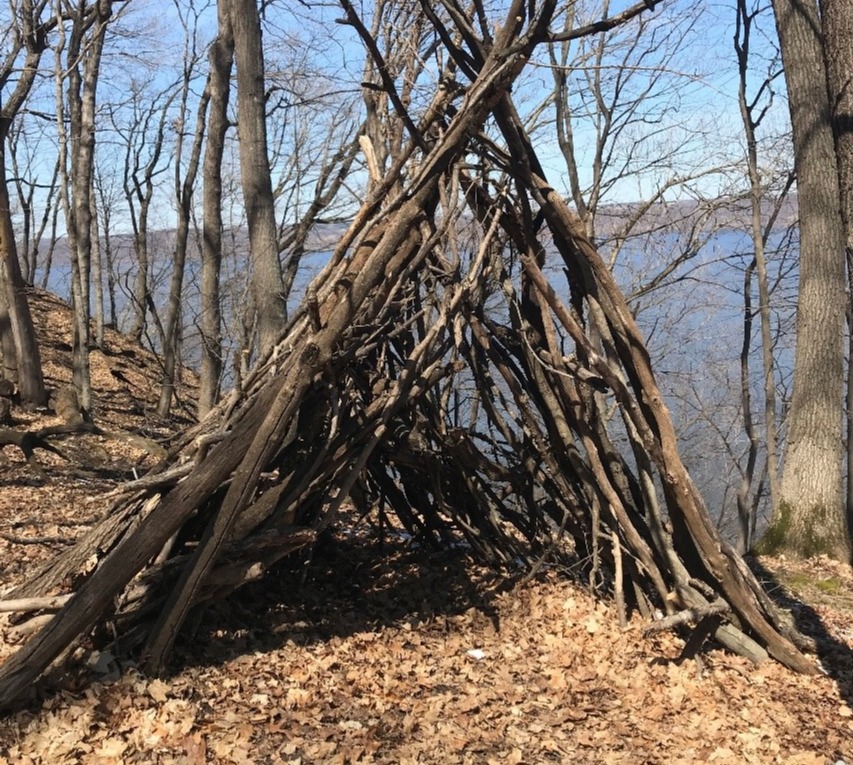 Let's take "home" for instance . . .
I can make do very well with a simplified dwelling – it's a shelter, it keeps me safe, I can invite the people important to me into my shelter. It doesn't matter what it looks like or what other people think of it. I can even change the configuration of my dwelling – it's not set in stone. I don't need fancy carpeting or wood floors – dirt floors will do fine, even better with a carpet of old, leaves. Everything has value.
I can use this opportunity to ground myself – re-connect with the earth God created.
My front porch opens to God's glorious creation. Surrounded by trees– beautiful even while waiting patiently to be decked out in their new leaves – and a soft breeze, reminiscent of God's Holy Spirit swirling around me, with it's gentle caress of comfort and hope – and the bright, sparkling river flowing by with it's abundance of hidden life.
What do I need? Hmm, that seems rather relative, now. I can get by with so much less than I think. I am grateful to you, my loving God, for reminding me that you will provide all that I need, even when I am not sure just what that is, or when I think I know what I need. I pray that you will help me to trust in your great wisdom, and never miss appreciating all that I do have.