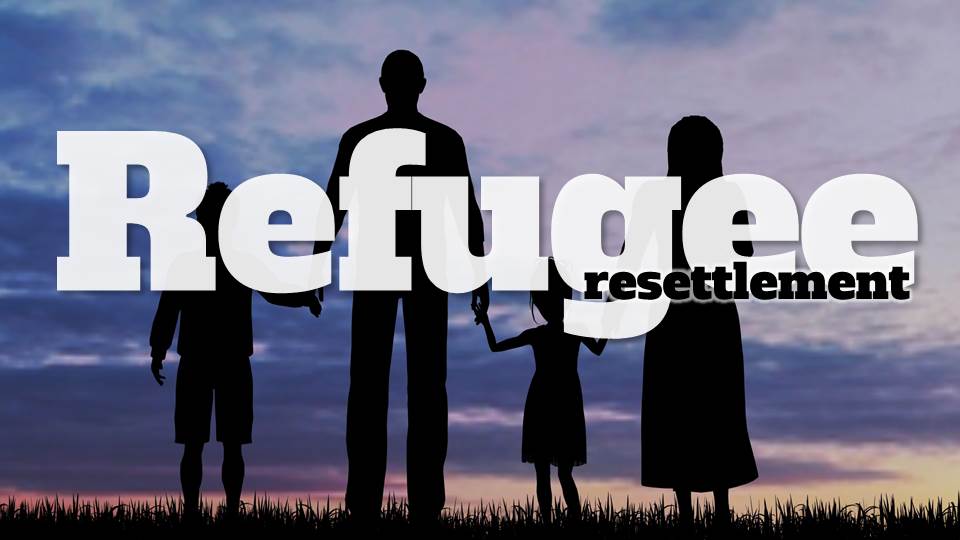 April 24 UPDATE
As you may have heard at this past weekend's liturgies, Lutheran Social Services has matched Guardian Angels with a family through the refugee resettlement program. As of today, we are still expecting a THURSDAY NIGHT arrival. Those of you who are on our volunteer e-mail list have already received details about next steps. There is much to do! For those of you who can't commit to volunteering but want to be involved in other ways, stay tuned – there will be opportunities soon for you to connect with the resettlement. For now, please pray for this family and also for our parish family, that all will go smoothly and that the welcome our neighbors receive will be warm. (Well, there is snow in the forecast for Wednesday night, so perhaps that's a tall order!)
Please e-mail Suzanne Bernet at if you have questions.
ORIGINAL ARTICLE
"While every refugee's story is different and their anguish personal, they all share a common thread of uncommon courage – the courage not only to survive, but to persevere and rebuild their shattered lives." Antonio Guterres, former U.N. High Commissioner for Refugees
Finding Our Way Home
Refugee Resettlement at Guardian Angels
We've met with our staff liaison at Lutheran Social Services (LSS) and we're on our way! LSS staff Cate Anderson will provide the guidance and support we need to help us re-establish our refugee resettlement work here at Guardian Angels. I say "re-establish" because it's worth reminding ourselves that our parish has been down this road before. Some of the parishioners that were involved in this work 25 years ago are back for another run!
If you want to get involved, following are some options for you to consider:
Mentor Team
This is a small group (4-6 people) who will be the primary personal contact with the family that comes to us. Specific schedules and details will be worked out as we proceed, but expect that you would be visiting with the family once every couple of weeks (or perhaps more often than that) to provide a supportive presence and a point of contact. We'd like this team to commit to a timeframe of at least six months, perhaps longer. The team will be supported by both LSS and Guardian Angels staff, so no worries if you're new to this kind of work.
Welcome Team
This is short-term – one day! We will need 12-15 people to commit to being at the baggage claim area at the airport to greet our family when they arrive. This is a fun way to get kids involved, too. The goal is to show our new friends that they are welcome here.
Nesting Team
This is a group of 10-12 people who will commit to setting up the apartment before our family arrives. This includes making beds, setting up a kitchen with food, dishes and pots and pans, arranging furniture – anything and everything it takes to make a home.
Kit Builders
This is another way to get whole families involved! We will gather at Guardian Angels to create kits for various uses: a kitchen kit, a cleaning kit, a birthday basket, a welcome to the neighborhood kit . . . there will be a variety of creative ways that we can assemble things that our family might need to make their transition easier.
Advocacy Team
Join a small group who will commit to keeping the wider parish in the loop on how things are progressing and how we all can be supportive. Find creative ways to keep this initiative in front of our parish community. Learn about what others in the metro area and beyond are doing to support refugees and how we can all participate in building a more welcoming community.
If you want to commit to one or more of these opportunities to get involved, please send a note to Suzanne Bernet at or call Suzanne at 651-789-3181.
Click here for Frequently Asked Questions
Statement from Catholic Relief Services
Statement from United States Conference of Catholic Bishops
Photo: AFP/Getty Images