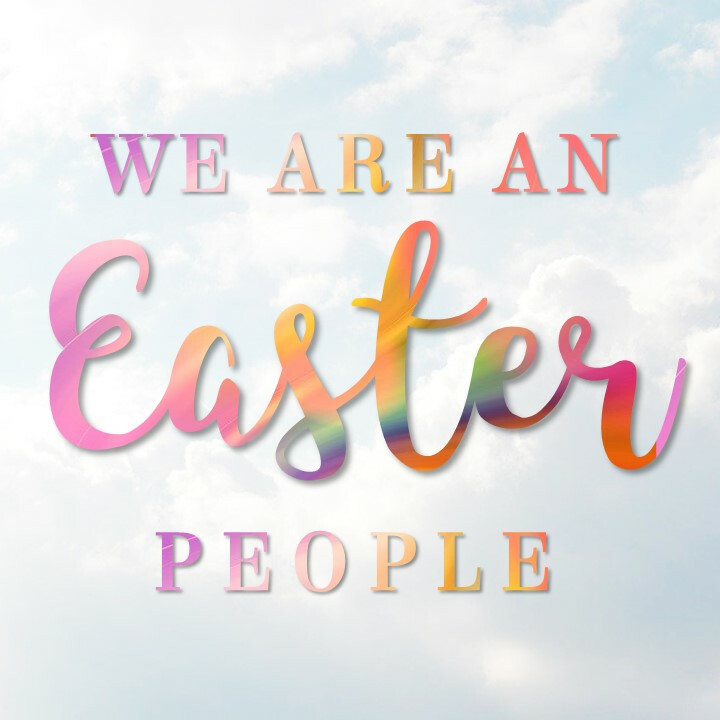 What does it mean to you to be an Easter people?
Do not abandon yourselves to despair. We are the Easter people and hallelujah is our song. ~ Pope John Paul II
What does it mean to you to be an "Easter people?"
This Pope John Paul II quote says that we move beyond despair – beyond complaining and poor-me-ing, beyond criticizing, beyond seeing only the dark side of things.
How do we LIVE "Hallelujah?" Does it show in our smile; in our compliments and affirmations of others; in our seeing the sunny side; in our trusting God to help us through whatever challenges or darkness's come our way- to lead us into the light of new life?
That is the Paschal Mystery – moving through any sufferings, deaths, to the light of Resurrection – over and over and over in our lives – trusting God, because Jesus showed us how it's done and that God does not abandon us. ~ MaryPat Potts
Jesus, thank you for showing me that
when I persevere, and trust in God's power
and presence right there with me,
I will know exactly how to move
from despair to living my Hallelujah.
May I be open to your
Holy Spirit's guidance. Amen.