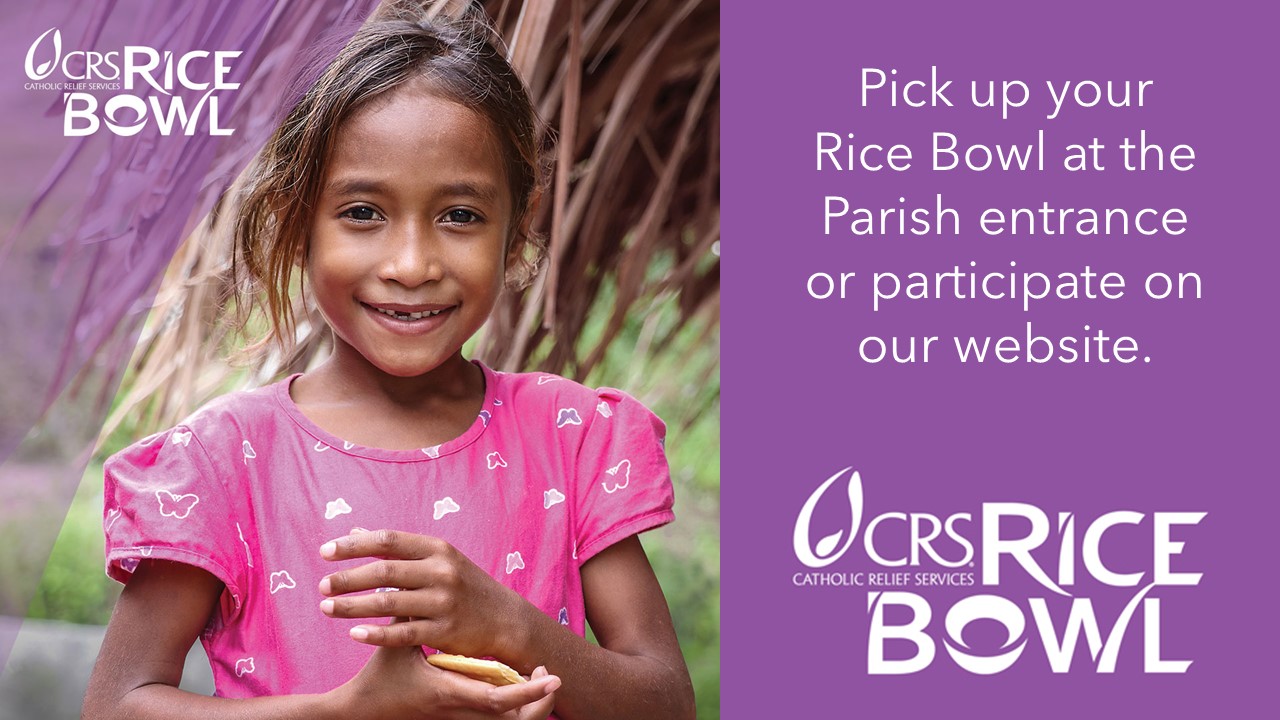 Each Lenten season our Rice Bowl project focuses on three different countries where Catholic Relief Services works. This year, we can virtually travel together to Madagascar, El Salvador and Timor-Leste.
Hunger is a persistent problem in countries all over the world (including here at home). Just as our Parish Food Shelf Garden finds innovative ways to provide healthy food for our neighbors, CRS Rice Bowl programs work with local leaders in each of the countries they serve to grow healthier harvests. Health care workers ensure children can get regular check-ups and parents can learn new nutritious recipes to make sure their families get a balanced diet. People in vulnerable areas prepare for unpredictable weather that could destroy crops. The result is increased food security for communities.
Here at Guardian Angels, we can work to improve lives both here in our neighborhoods and in neighborhoods around the world. Our Lenten prayers, fasting and sacrificial gifts help us answer this call. This week, set aside the price you would pay for a regular dinner at your house. Put that money in your Rice Bowl and save it until Lent is over or donate it each week at the Rice Bowl tab on our website: (click on Lenten Tithe – Rice Bowl in the drop-down menu).