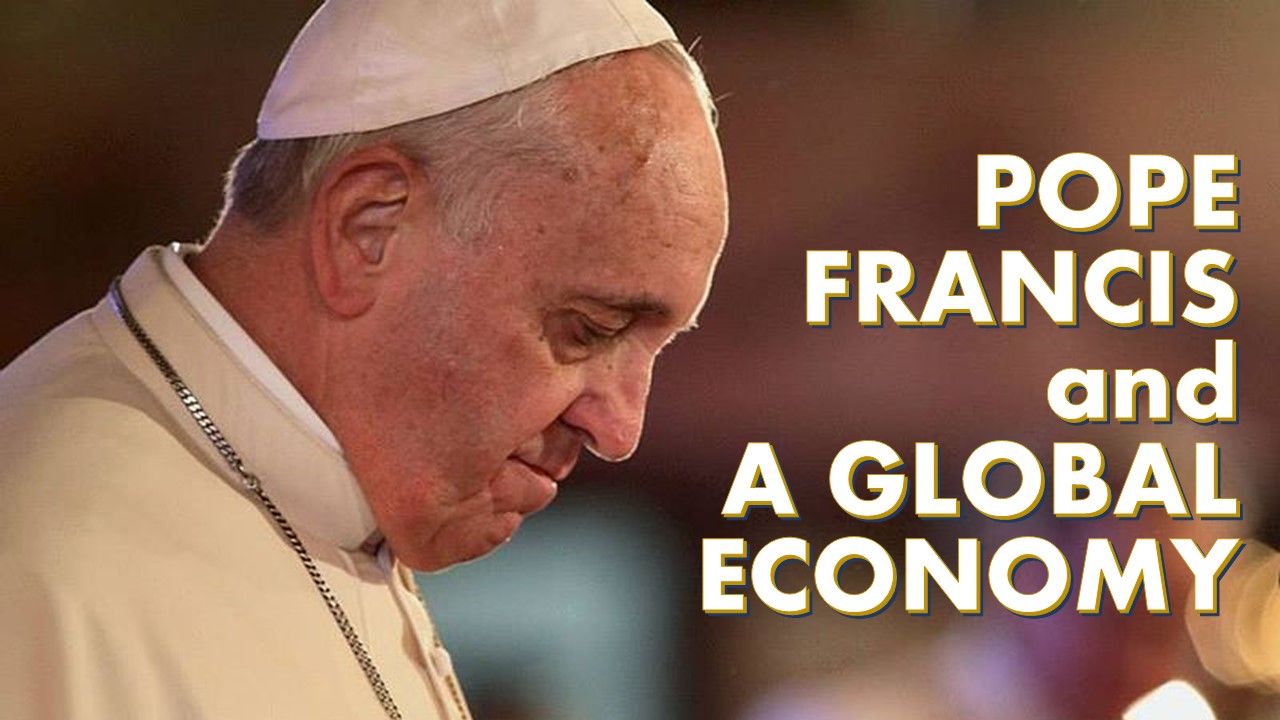 Pope Francis and a Global Economy Week 1
Pope Francis and A Global Economy
In a global virtual address in October, Pope Francis outlined nine compelling calls to reform of a variety of economic sectors. His words are a direct appeal to apply our Catholic social teaching to our global economic structures. In coming weeks, this space will offer for your reflection each of his nine calls. They are challenging, based on a view from the margins of society and rooted in care for each other and for the earth. As you might imagine, there are some who call his words unworkable, or meddling, or outside of his expertise.
His response:
We also experience resistance to the changes we need and long for, many forms of resistance that run deep, that are rooted beyond our strength and decisions. They are what the Social Teaching of the Church calls structures of sin; these too we are called to change, and we cannot overlook them in the moment of thinking of how to act. Personal change is necessary, but it is also indispensable to adjust our socio-economic models so that they have a human face, because many models have lost it. And thinking about these situations, I make a pest of myself with my questions. And I go on asking. And I ask everyone in the name of God.
And so in that spirit, this week, his first call regarding the COVID vaccines:
In the name of God, I ask all the great pharmaceutical laboratories to release the patents. Make a gesture of humanity and allow every country, every people, every human being, to have access to the vaccines. There are countries where only three or four per cent of the inhabitants have been vaccinated.
Next week, debt burdens on financially strapped nations.