Pastoral Pearls: National Smile Day
National Smile Day is Tuesday!
Let's Celebrate it in a BIG way!
On May 31, National Smile Day encourages everyone to wear their best smile!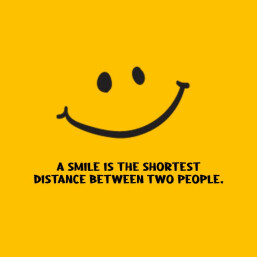 Smiles are powerful! They not onlycreate engagement between two people but the more a person smiles, the healthier their brain can be. Smiling has a direct link to our brain and can help to reduce stress. There is so much a smile can do. Just one smile can brighten someone's day. It can also improve your day. Smiles are infectious. A healthy smile can develop confidence and generate a new outlook on the world. A Smile is the easiest way to live out Christ's Commandment of Loving your neighbor – it is a simple first step toward love and world peace – AND it's Do-able! By even the shyest person! Have some smile fun!
Loving God, may you tickle my cheeks
to stretch my mouth up at the corners.
May this simple gesture turn my attitude right side up
and shift the receiving person's perspective
on life to see more of the Good, the Love, the exciting possibilities,
the connection to each other, our sameness, (vs. differences),
and may we feel a huge expansion of our hearts. Amen.