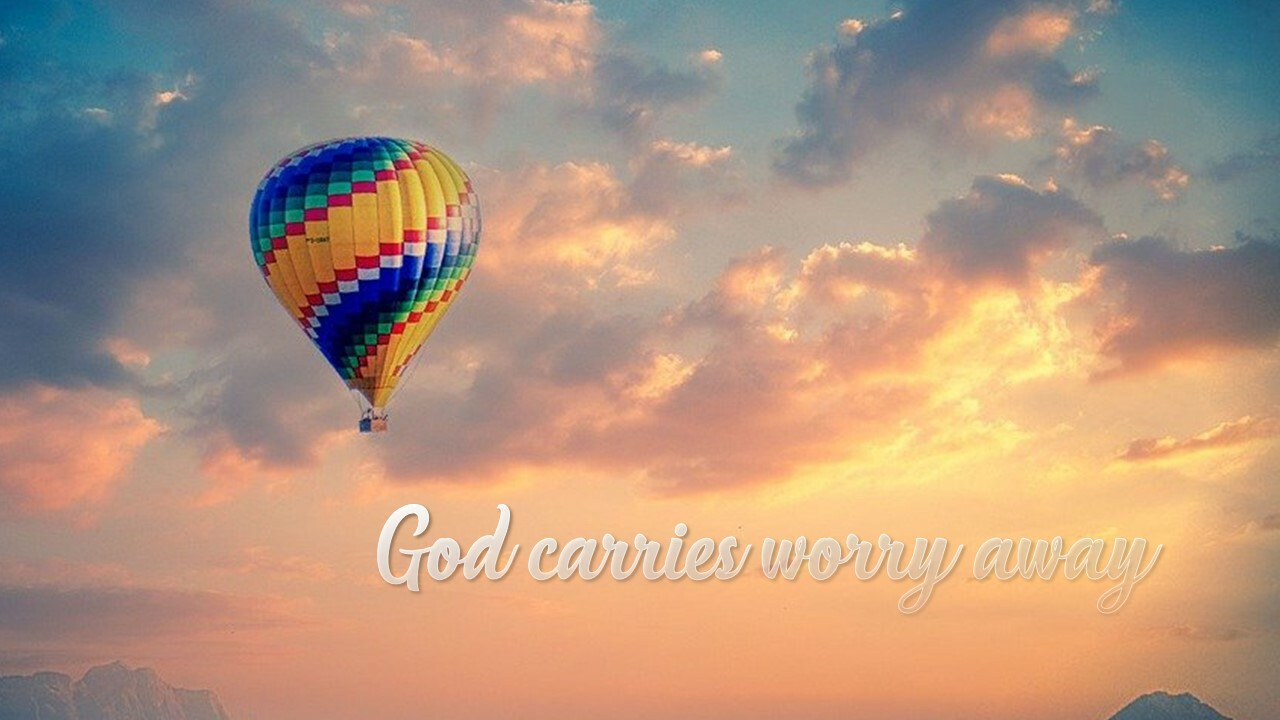 Pastoral Pearls: God carries worry away
Before you know it, a sense of God's wholeness - everything coming together for good - will come and settle you down. It's wonderful what happens when Christ displaces worry at the center of your life. ~ Phillipians 4:7
Worry! My worst enemy. Yet somehow, my go-to. Can anyone relate? Right now there are way too many things going on in my life that tempt me to worry at every turn. It especially feels that way when everything seems to be spinning out of my control or when things seem to be bombarding me at once from all directions! I'm sure somebody has had that same thing happen a time or two. If it sounds familiar, you may understand my knee-jerk reaction to turn to my ever-faithful, always there for me friend(?) – or "fiend" masquerading as "friend." I really do not want to worry! But I feel helpless to stop myself.
So it is with very intentional effort that I work to turn my focus to Christ, and ask for help. I need the Holy Spirit to help me to truly trust that if I turn my worrisome circumstances over, and really let go, God always comes through. It may be in the way I expected or hoped, but always for the best, whether I knew it or not. Giving total control over to God, when I like to be in control, takes monumental effort and determination. But experience has shown me how wonderful it feels to leave it in God's hands and have that heavy weight lifted from me. It is a feeling of being much lighter and freer. I do my part, but then I leave the rest for God. I sure hope you have experienced this feeling. I also hope that God will help me have the courage to let go soon.
Loving God, may my trust in you grow ever deeper,
even in the face of circumstances I perceive to be truly challenging.
Remind me that I am not alone in the desire to be in control,
or to want to let go of the burden of control.
May I let God carry my worries away – off my shoulders.
May I experience that lightness of heart that
real trust in your power and your love
can bring to me in troublesome circumstances.
And may all others who befriend worry also experience
the lightness and joy of letting you take care of our problems today. Amen.