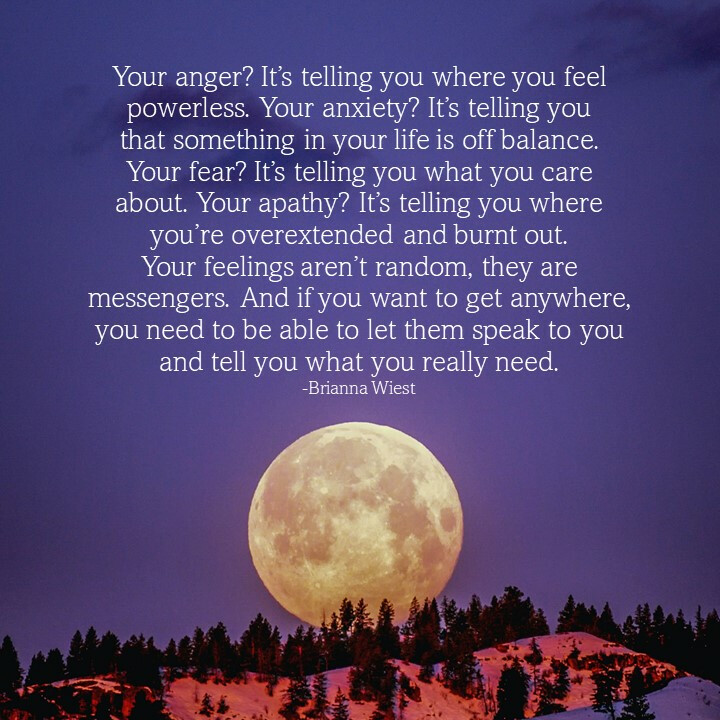 Pastoral Pearl: What you really need
Your anger? It's telling you where you feel powerless. Your anxiety? It's telling you that something in your life is off balance. Your fear? It's telling you what you care about. Your apathy? It's telling you where you're overextended and burnt out. Your feelings aren't random, they are messengers. And if you want to get anywhere, you need to be able to let them speak to you and tell you what you really need. -Brianna Wiest
Feelings and emotions are something that I can tend to deflect or ignore or try not to acknowledge. How about you? I like joy and happiness and love and tenderness and all those warm fuzzies! But I am really not so comfortable with those more negative emotions – anger, fear, anxiety, apathy… It has been instilled in me that they are wrong, negative, ugly. Yet, emotions themselves are neither good nor bad, I've just been trained to view them that way. And some are more uncomfortable than others, for sure! But this quote challenged me. If I avoid those less comfortable feelings, I miss what they are trying to tell me.
Instead of being a weakness, it takes real courage to face our anger, fear, anxiety, and apathy. It is a wise, healthy practice. I sometimes fear that these less comfortable emotions are so strong that they will swallow me up! But if I can just remember and trust that God is always with me, in any challenge, any difficulty, I might just be able to embrace the wisdom these emotions are trying to tell me.
Loving God,
Thank you for blessing me with emotions that can guide me to tune into important life messages.
May your Holy Spirit fill me with courage and strength to embrace ALL of my emotions,
accepting them at face value, so I may learn from them and grow,
in order to better spread the Love you give me with the world around me. Amen.