Joint PPC/Finance Council Update
Update from your Parish Pastoral Council and Finance Council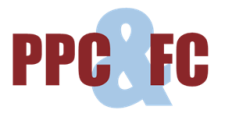 Parish leadership (Father Joe Connelly, Denny Farrell, Parish Trustees and Chairs and Vice Chairs of the PPC and Finance Council) meet every month to discuss the status of Guardian Angels' financial, operating and strategic objectives. Due to recent and unprecedented times (Covid, Social Unrest, Priest Change, Losses of Parishioners and Declining Financial Support, etc.), the leadership team has requested that the PPC and Finance Council meet jointly to brainstorm and prioritize ideas on how to advance 3 major objectives that the group has set for GA:
Evangelization (Increase Membership, Revenue and Engagement)

Education of the faith for Adults and Young people (Deepen Knowledge of Faith)

Reach out to people of the parish and promote their talents and gifts (Engagement)
The joint PPC/Finance Council has met twice and already we are happy to announce that several good ideas have been proposed and we plan to move the above objectives forward. Two initiatives are moving forward and the others will be evaluated and prioritized by the group at the next meeting.
The first two are:
the Getting Back Together event was held the weekend of May 21-22 and

a Pancake Breakfast in Peter O'Neill Hall is scheduled for June 25 in partnership with the Oakdale Area Chamber of Commerce and the City of Oakdale. This event coincides with the annual City of Oakdale Summerfest Celebration.
Both initiatives support our Evangelization initiative. More information on the Pancake Breakfast will follow.
As we move forward, we will communicate additional priorities in more detail and request assistance from the Parish as a whole in accomplishing these priorities. The minutes from the joint meetings will be available on the GA website as well.
If you have any questions, concerns or ideas for advancing these objectives, please reach out to Teri Asiala, Interim PPC Chair ( ) or Marc Cove, Finance Council Chair ( ).