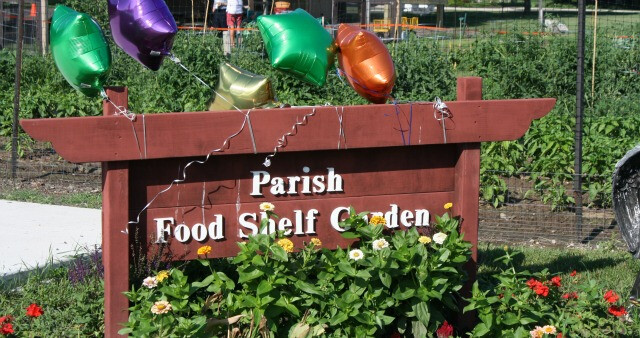 How Many Hours Does It Take?
Many changes happened in our Parish Food Shelf Garden this year – mostly due to COVID-19, of course. One very good change was our move to an online volunteer sign-up procedure. We have always kept track of volunteer hours, just in a more informal way. Now we have stats online and it's great. Drum roll, please . . . this season, we had 43 different volunteers fill 454 slots and working a total of 911.50 hours.
What this doesn't include? A whole lot of planning and strategizing before a single seed was planted. New signage. Many Zoom conversations. You get the picture. What it does tell us, though, is the most important thing – we can do hard things with a little wisdom, a good amount of planning and whole lot of love. Thanks to everyone and especially to our stellar core leader team of John C., Barb P. and Pat K., rock stars, all!