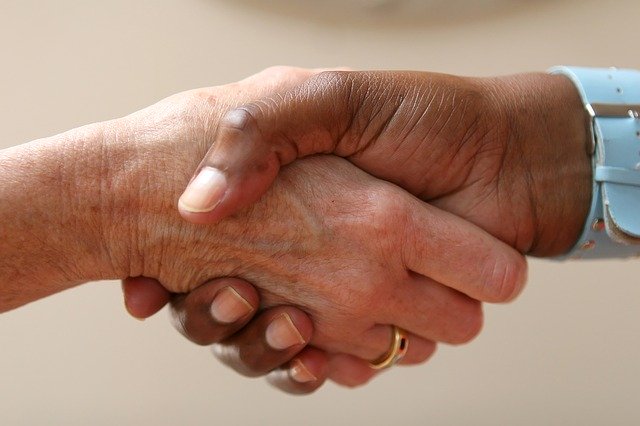 Health Equity in Minnesota Health Care
Best or Worst in the US? What Do YOU Think?
Health is a state of complete physical, social and mental well-being and not merely the absence of disease or debility. How is it that Minnesota can be in the top 25% of US states for overall quality of care yet be amongst the states with greatest disparities in quality of care in the nation. Data for 2016 released by the Agency for Healthcare Research and Quality indicates that Minnesota is in the top quartile (best) in overall quality of care, but in the third quartile (near the worst) in quality of care for non-white populations.
We often point to the health care system as the problem creating health disparities and expect solutions to come from them. This opinion neglects the consensus that medical care is responsible for 20% of one's health with critical elements being access to care and receiving high quality of care, while social determinants contribute 80% to one's health. Those crucial social determinants include; education, employment, adequate income, family and social support, safe communities, parks and playgrounds, transportation, and quality childcare – as examples.
The opportunity to be healthy needs to be available to everyone in Minnesota. The Minnesota Department of Health's 2014 report "Advancing Health Equity in Minnesota" noted that: African American and American Indian babies die in the first year of life at twice the rate of white babies; persons with serious and persistent mental illness die 25 years earlier than the general public; American Indian, Hispanic/Latino and African American youth have the highest rates of obesity and African American and Hispanic/Latino women are more likely to be diagnosed with later-stage breast cancer. These are only some of the many disparities the report identifies.
Health disparities are not unpredictable nor random. They are found in populations of poverty, unemployment, lack of home ownership, frequency of changing schools, on-time high school graduation and incarceration. When these factors are analyzed by race and ethnicity, there are greater disparities for non-whites. These issues add tremendous complexity to what seems to be a problem with straightforward solutions.
Guardian Angels Parish Mission of "Engaging in God's Service" gives direction to our many programs of Sister Parish, Refugee Resettlement, Parish Garden, our other Social Justice activities and Parish Life opportunities, plus hosting Hope for the Journey Home and Christian Cupboard Emergency Food Shelf.
Have you adopted "Engaging in God's Service" as your personal mission, keeping that mission front and center each day, home and work? Do you consider the social policies which perpetuate disparities and as a result create Health Disparities?
Will you be part of the solution?
from the November Angel News