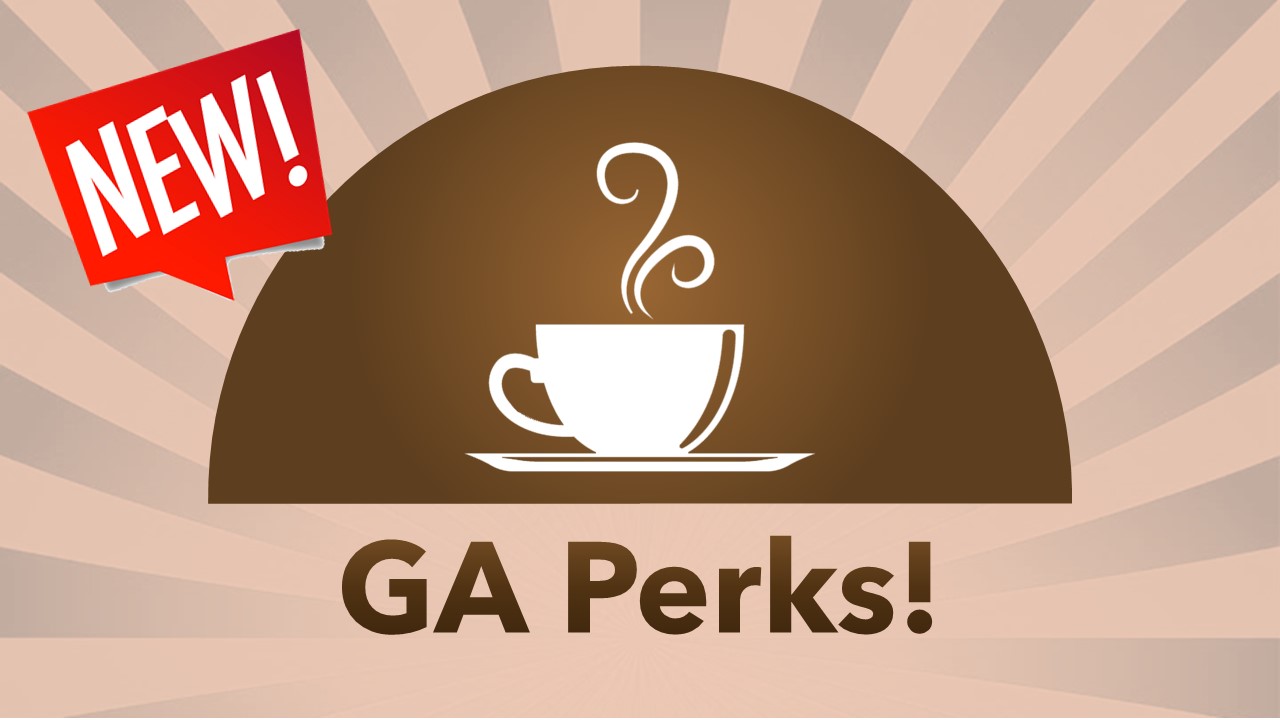 GA has its Perks, and now it's open!
We needed a pleasant place to have a conversation, or to read or to just sip a little coffee and now we have it! Last weekend many people enjoyed our newest space and some fantastic rolls and cakes provided by Baking For a Purpose. There's even an overflow room dubbed the Sistine Annex across the hall. Perks will always be open for parishioners during regular building hours. People are welcome to gather, perhaps play a game or work on a puzzle, but the room cannot be reserved. The Sistine Annex (M10) which seats 16-24 people can be reserved for a card club or book club meeting through the Parish Office.
Our only glitch is that the coffee machine is still on
back-order, however the salesman promises it will be here soon. Once that happens, fresh coffee will always be available, as well as a limited assortment of snacks. Freshly baked goods will be available on some, but not every weekend. If you have a special recipe you think people would enjoy, please let us know. Better yet, join us in the baking or serving. Keeping an eye on the coffee and treats is a great way to get to know people and make our friendly community even friendlier.
So stop in after Mass this weekend ... we made this space for you!