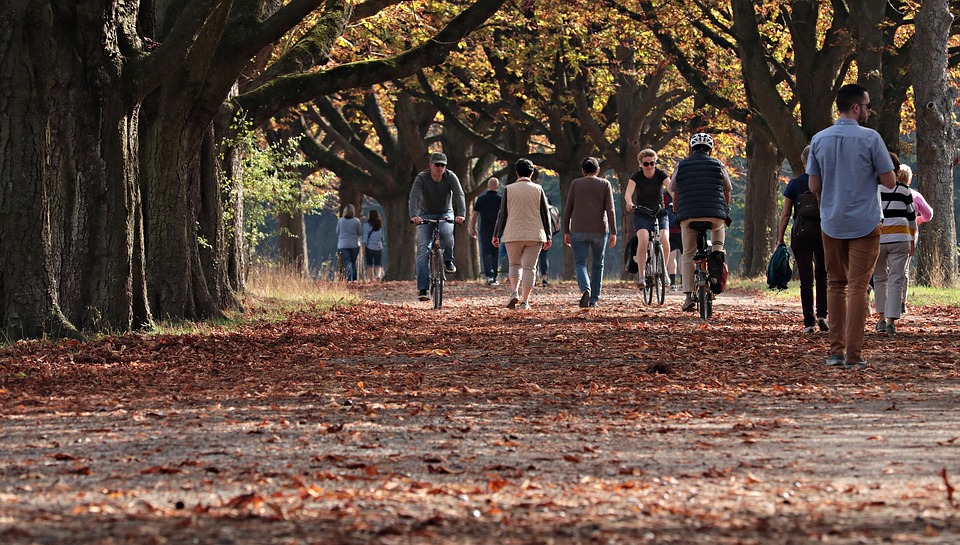 Everyone Bears Scars...
I had a conversation recently that has stuck in my head. It was with a woman that I ran into in our parish parking lot while she was waiting for the Christian Cupboard to open. I was out stretching my legs on a sunny day and she stopped me to ask where the bathroom was. Since the food shelf wasn't yet open, I walked with her into the parish so she could use ours. On the way in the door, she commented on all the school supplies she saw (we were in the midst of the School Tools collection at the time). Her granddaughter's backpack had a broken strap, she said, so I offered to fill one up for her while she went to use the bathroom. While I was at it, I tucked away some granola bars in the backpack.
What I thought was a pretty inconsequential thing was for her enough to prompt her to tell me about her day. Her daughter had been arrested more than once over the past year for some pretty bad choices resulting from her addiction and the court had eventually granted custody of a seven-year-old to her. That day, this grandmother was tired. Felt unprepared for parenting again. Was running low on resources. Then she said, "This is a church. Do you think God will send me to hell if I say I can't do this?" Don't ask me exactly what I said next because I honestly don't remember it all. We did talk about the God I know, the one who bears us up in ways we don't always see. I do remember getting her coffee. A voucher for a tank of gas. A gift card to Cub. What she said while on the way out the door to rejoin the line at the food shelf is worth repeating, though. She said, "Thank you for not walking by. I still don't know if I can do this. But I know that I can do it today." Sometimes, though, I walk by. We all do. Sometimes unintentionally; sometimes very much on purpose. Lord, have mercy.
This week, I invite you to connect with someone who crosses your path. Everyone bears scars. We may not be able to heal them, but we can bear witness.