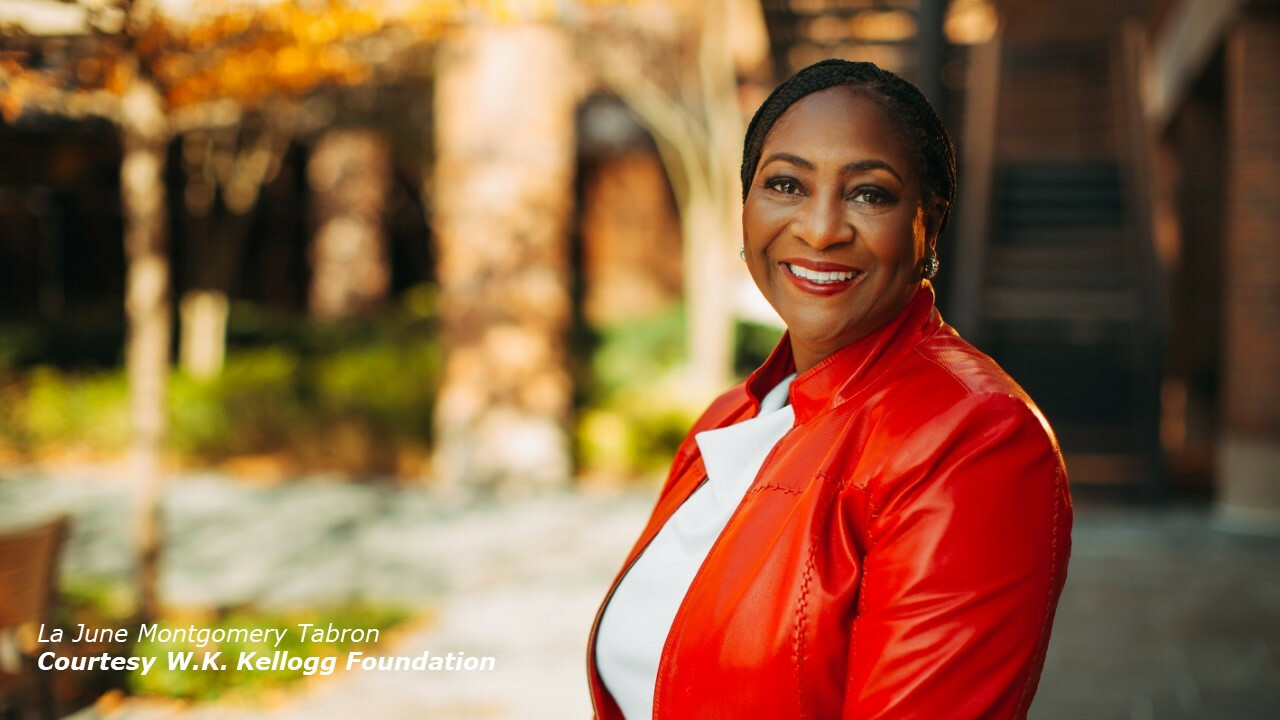 Amplifying Black Voices: La June Montgomery Tabron
La June Montgomery Tabron is the President and CEO of the W. K. Kellogg Foundation, one of the world's largest philanthropic organizations. Focusing on initiatives that create conditions where vulnerable children can thrive, the foundation works on issues of racial equity.
Tabron says this:
"As an African-American growing up in Detroit, there was always this struggle to rise. I've learned that in order to rise, you don't have to be the loudest voice, you have to be the most respected voice. You use your voice to make a difference."
Describing how she worries about disconnected youth, Tabron talked about a powerful moment in the aftermath of the fatal shooting of Michael Brown, Jr., an 18-year-old African-American man, by police officer Darren Wilson in the city of Ferguson, Missouri. She described how the Kellogg Foundation hosted a meeting with young demonstrators from Ferguson. "We brought the young people in the room, and we said, 'What do you want to tell us?' And the first thing they said was, 'We're disappointed in you all. You let us down. We shouldn't have to be out here fighting as hard as we have. Some of these things should have been done.'" "I can't squander this place that I've been put in," she concluded. "I must serve for all those young people."
This week, I invite you to think about the young people you know. How might you support and encourage them as they find their own voices?