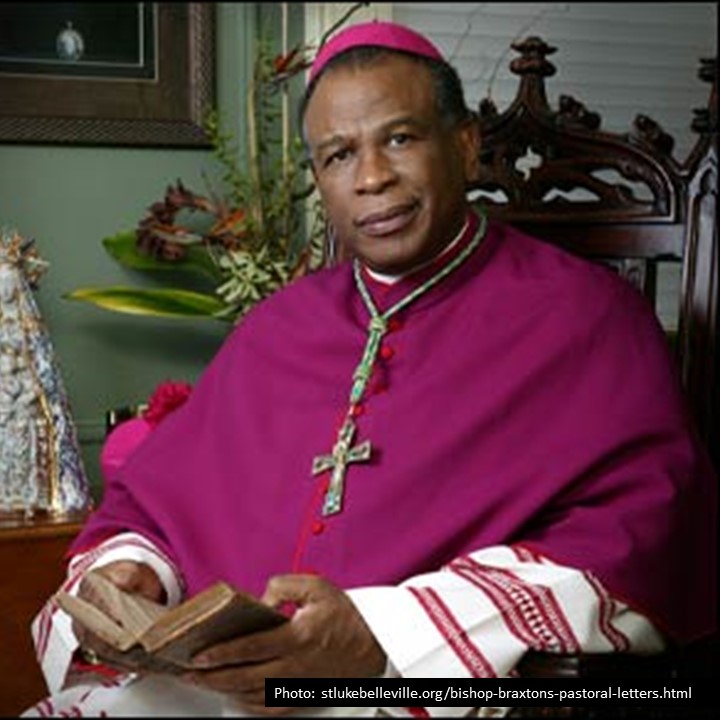 Amplifying Black Voices: Bishop Edward Braxton
Sometimes it's true that humans can recoil from a difficult idea because of the tone with which it is presented or the language which is used. Perhaps the best current example of this dynamic is conversations in faith communities that are doing racial justice work. Recently retired Bishop Edward Braxton is one of the few Black Bishops in America and he makes reference to this dynamic in his most recent book, The Church and the Racial Divide. Bishop Braxton chooses to use the phrase "racial divide" rather than referring to racism or racists because he believes that it may be a more accurate description of where we have been and where we are as the American church. I haven't finished the book yet, so can't fully speak to his thinking. The following excerpt, though is worth pondering:
It is not by chance that the majority of Catholic parishes are more or less racially segregated to this day. This is due in part to the fact that the church was on the wrong side of history from the very beginning of the racial divide. Those who live each day oblivious to the biases, prejudices, and racial stereotypes that influence them may never speak or act in a crudely racist way. They also may never admit to the fact that they are the beneficiaries of a systemic racism that impacts all dimensions of American society, including the church.
Some of the most difficult conversations many of us have had in the past couple of years have been about the systemic nature of racism that Bishop Braxton mentions above. More about that next week.
This week, I invite you to think about Bishop Braxton's phrase "racial divide." What images come to mind? What does that phrase mean to you?