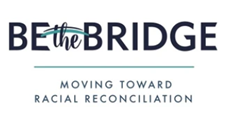 Amplifying Black Voices: Be the Bridge
Not long after George Floyd's death, I came upon an organization called Be the Bridge. I mentioned it in this space and since then I know some of you have used it as a resource. Building bridges of solidarity is such an integral part of Catholic social teaching and will surely lead us closer to the Beloved Community that Martin Luther King, Jr. dreamed about.
The founder of Be the Bridge is Latasha Morrison and she says this:
You don't have to do it all, of course. But you can identify racial wrongs in the world around you and take one step toward making them right. That's the work of reparation. That's the work of the Gospel.
From personal experience, I will say that confronting all I don't know about racial justice can be overwhelming. In my bones I know that keeping my feet on the path is the work of the Gospel. Try www.bethebridge.com to learn more.
This week, I invite you to consider how you can take the next step in building greater understanding about what racism looks like in America. Who can you listen to? What might you read? Looking for more ideas? Reach out.