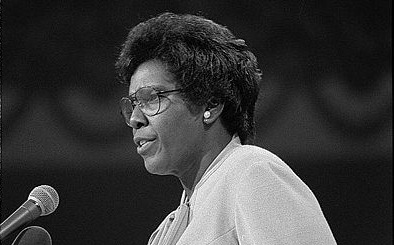 Amplifying Black Voices: Barbara Jordan
Back in the late 1970's, I was a teenager in Civics class in rural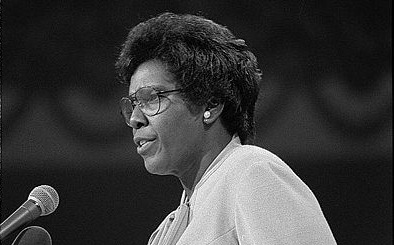 Wisconsin and I remember hearing from my teacher about a Black woman named Barbara Jordan. She fought her way to becoming one of the very few Black Americans elected to the U.S. Congress at that time and our class learned her story through newspaper clippings and magazine articles. One of the things I learned back then was about Ms. Jordan's vision of a nation that is a true community:
A nation is formed by the willingness of each of us to share in the responsibility for upholding the common good. A government is invigorated when each one of us is willing to participate in shaping the future of this nation. In this election year, we must define the "common good" and begin again to shape a common future. Let each person do his or her part. If one citizen is unwilling to participate, all of us are going to suffer. The American idea, though it is shared by all of us, is realized in each one of us. Let there be no illusions about the difficulty of forming this kind of a national community. It's tough, difficult, not easy. But a spirit of harmony will survive in America only if each of us remembers that we share a common destiny; if each of us remembers, when self-interest and bitterness seem to prevail, that we share a common destiny.
As we all move forward past this particular election, one thing is clear: building our national community will only work if we all remember that we belong to each other. This week, I invite you to think of one way that you feel that you belong in whatever public space you are a part of – whether that is your school, workplace, parish, or community group. What makes you feel that you belong in that space? How can you reach out to make another feel that they belong, too?