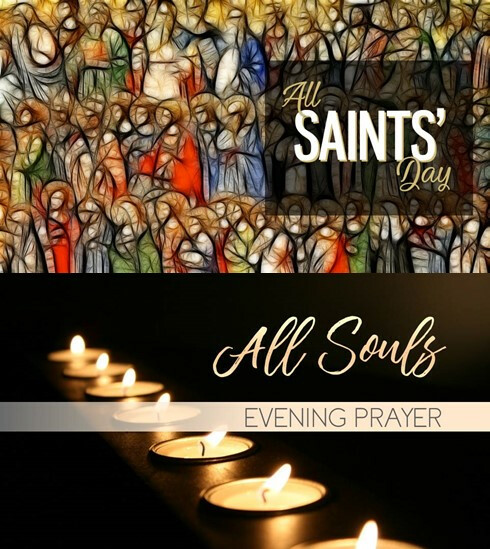 Every year, we begin the month of November with the celebrations of All Saints and All Souls.
On the solemnity of All Saints (November 1), we celebrate the idea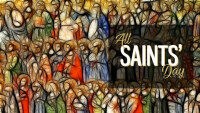 that everyone is joined together in the Communion of Saints – not just the "official" saints, but all the people of God. It is usually a holy day of obligation, but this year it falls on a Sunday, so it will be celebrated at our regular weekend masses on October 31 at 4:30 p.m. via livestream (ASL) and at the November 1, 10:00 a.m. in-person Mass. We usually include a litany of saints, in which we ask those who have died in the past year to pray for us. This year, that litany will be in video form.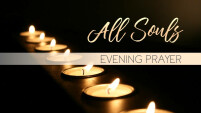 The feast of All Souls is the next day, November 2, and is a time to remember all who have died. At Guardian Angels, we've developed a tradition of a musical Evening Prayer on this day, in which people have an opportunity to name their loved ones and light incense in their honor. This year, the evening prayer will be livestream-only on Monday, November 2 at 7:00 p.m. (ASL), and people will have a chance to submit names via the livestream chat. Then someone will read the names and light incense.
To put it simplistically, on All Saints we ask the dead to pray for *us*, and on All Souls, we pray for *them*.