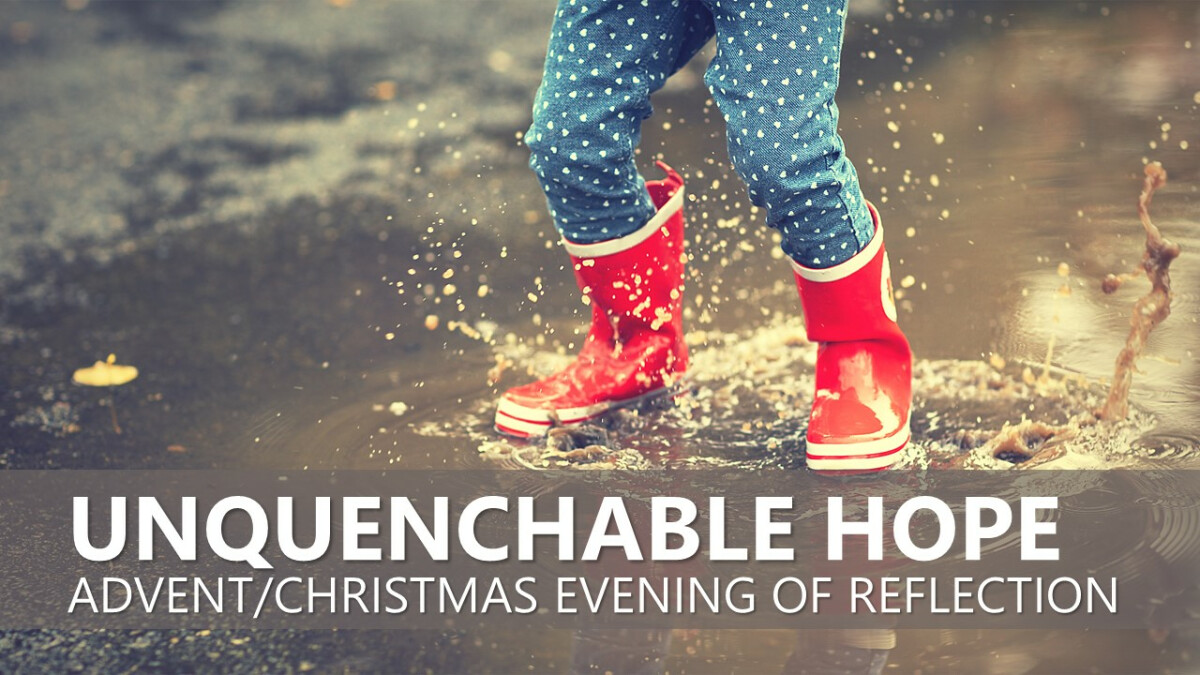 Monday, December 21, 2020, 6:30 PM - 8:30 PM
Hope is more than a word – it's a state of being. It's a firm belief that even if you don't know how, even if you don't know when, God will come through and better days are ahead. Life brings rain. Hope dances in the puddles until the sun comes out again." (Holley Gerth)
The figures of Advent radiate hope: Isaiah, John the Baptist, Mary and Joseph, and, of course, Jesus. All remind us who we are and of the promises that call us back to God's dream for us. Emmanuel, "God With Us" --- always, no matter what… Jesus – Healer, Teacher, Savior, keeper of Dreams for all of us. Hope in Christ can help us to dance in life's puddles – and there have been many this year. I don't know about you, but my dancing shoes have not touched many of these puddles yet. I need the gracious gift of Unquenchable Hope that Jesus brings.
Join me for a Late Advent, Moving into Christmas, Evening of Reflection – on God's Gracious Gift of Unquenchable Hope. I look forward to dancing in Life's puddles with you. Monday, December, 21, 6:30-8:30 p.m. via Zoom.
Contact MaryPat Potts for the link at 651-789-3178 or .