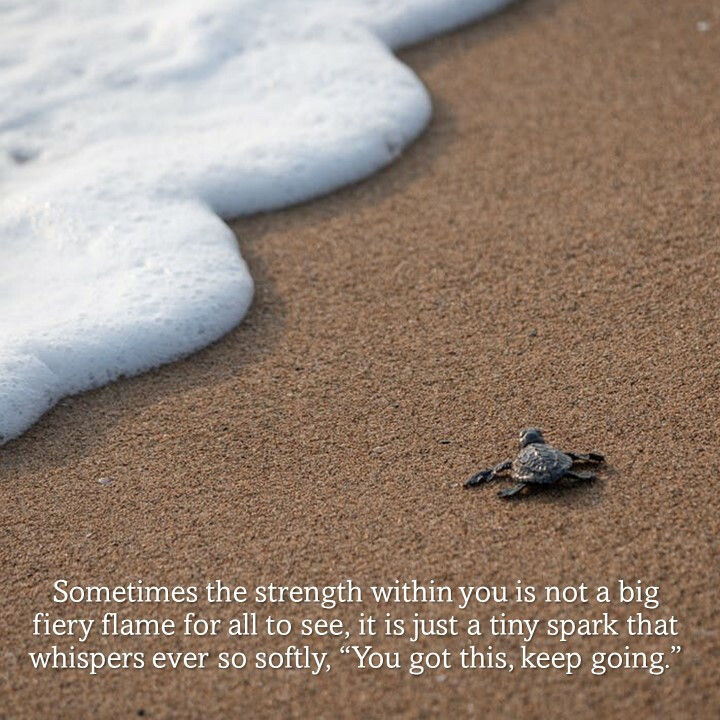 Pastoral Pearls: Sparks of strength
Strength is something I definitely seek, as I imagine all people do. Everyone wants to be strong. But strength isn't everything – or rather it comes in many packages, some of which I just would not see or recognizes as such. There is "Goliath" strong or "David" strong – very different. To be honest, when I imagine me being strong, I much prefer to see the "Goliath" strong – Wonder Woman-type. It is more obvious, and of course I'd like everyone to SEE me as strong. The "David" strong is more of a surprising strong, a humble strong, a whisper that helps me persevere. In fact, scripture tells us that we are strongest in our weakness, because that is when we allow God to work. That almost doesn't feel right! How can that be strong?! But that's just my ego talking – the part that cares more about what others think of me.
When I work with people who are struggling – through grief, through the heaviness and challenges of caregiving, through other life changes or difficulties, and they reach out and ask for help, those are the people I see God working through in their perceived weakness. They are strong when they ask for the help a support group can offer, or a BeFriender, and they become even stronger by working through things together with others. It requires courage to ask for help – to leave room for God to work. That is why it can be so difficult for folks to ask for a BeFriender, or to join a Support Group – they see it as a sign of weakness. It is quite the contrary! Magic happens when we allow God to work through our weaknesses! These are opportunities for the power of choosing how things will go, (re) discovering our own strengths, making choices to become strong. Flame or Spark… Goliath or David… Self or Holy Spirit …. Our faith in God fans the flames of strength.
Loving God, help me to make room for you in my weakness, so you can strengthen me.
Bless me with the courage to ask for help from available sources,
to allow you to work through my weaknesses, as I share them with the right other people.
Help me to recognize the Spark, and with help,
fan it into flames of power and strength and hope. Amen.