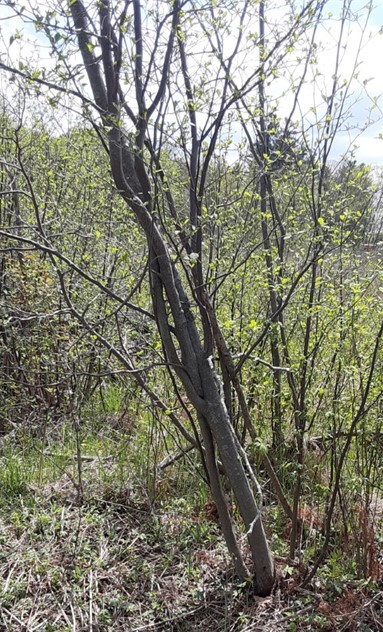 And behold, I am with you always, until the end of the age.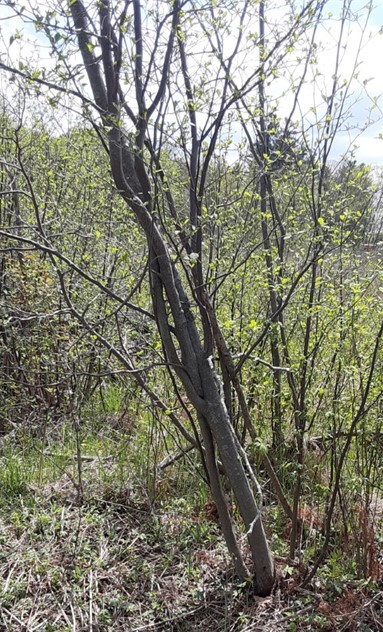 Intertwined tree trunks. I found these trees Thursday on my walk. I noticed them as I walked by, but then felt the need to backtrack and take a photo. These two trees will be with each other forever in a hug. A natural embodiment of "I am with you always".
Times are still tougher than usual for most of us. We know that God is with us always, even on the days it might not feel as obvious. We are intertwined with God and our church community in person and in spirit.
What has struck me this week after some two months of physical distancing, is my own little community of care that my tree is looped with. My bestie that moved to Florida is so very good at making phone calls to check in with me. I treasure the time with her. Pre-pandemic we would text frequently and occasionally hit the timing right for a phone call knowing we were there for each other for the big stuff as needed. Right now, I am leaning into her "tree trunk" hard.
One of the beautiful things that has developed out of my Zoom chats with GA kids is they are getting to know each other in a much deeper way. Their hearts are big and hold a lot of care for people. I see their struggles with distance learning and their concerns about being even less connected in a week or so. They have helped me. It warms my heart that the kids know that people who live alone have a different experience than those that live in a family household – even if they are not sure how to express it, "He lives alone like Sara." Empathy is a powerful thing.
My signs of hope have often included, "Check on your people". I have been pondering who might need to be leaning into my tree trunk right now. We just might not know who needs to lean on us. Let us be open to the Spirit leading us to those who need to lean on us. That person who popped into your mind earlier, reach out to them. Let us be interwoven tree trunks to others as God is interwoven in us.
Peace and love to you and your family – Sara Fleetham