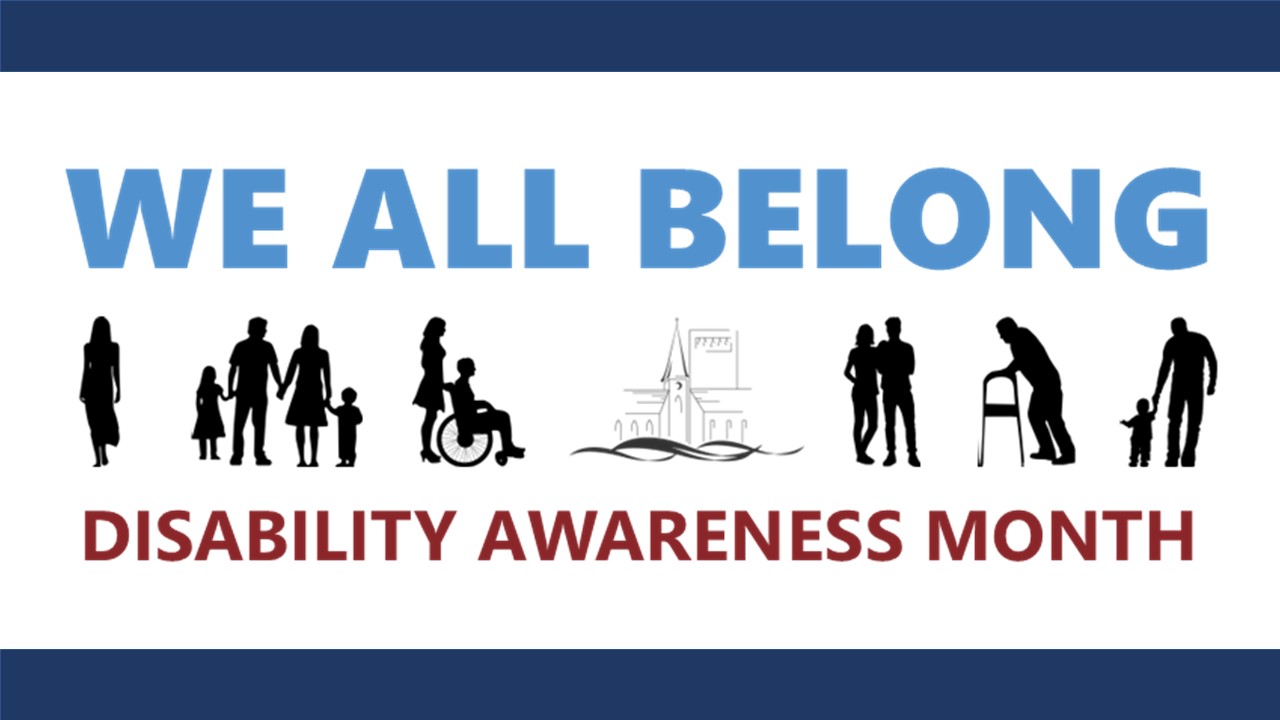 WE ALL BELONG
Catholics with disabilities, like all Catholics, are incorporated in the Body of Christ as integral members.
We all belong to the faith community.
Links to articles, videos and slides related to Disability Awareness Month 2021.
Guardian Angels Accessibility Ministry Committee
Learn to Sign Videos:
Resources
Xavier Society for the Blind supports Mara with formation and ministry materials in Braille so she can participate fully in her faith community. Mara our superstar altar server: https://youtu.be/BYcoMlpRQLk
National Catholic Partnership on Disability (NCPD) Statement: Rights of Persons with Disabilities to Medical Treatment during the COVID 19 Pandemic. https://youtu.be/qxZ_0W5zSgo
Blog Post from

Jill Reffett, Executive Director of

Embrace, which fosters opportunities for inclusive education in the Archdiocese of Kansas City, Kansas: They might not realize...