Food Shelf Garden
Welcome to the Guardian Angels Food Shelf Garden!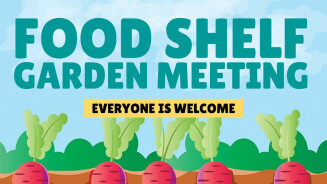 We are still looking for a few more individuals and/or couples to help with the planning and organizing. Please contact, John Capecchi or Lisa Machado for details!
Food insecurity is on the rise and that need will continue, so we are committed to providing healthy produce to the area food shelves we serve.
If you are interested in digging in the dirt with us, join us during our open hours listed below! Gardening experience is not required to volunteer – all abilities are welcome! Activities could involve planting, weeding, rototilling, watering, harvesting, preparing food for deliveries and driving harvested produce to the food shelves. Many of these tasks are great for families to do together, so sign up and bring your whole family. (However, if you are not feeling well, we ask you not to come to the garden. We need to keep our volunteers and the recipients of our produce safe.) Click here to sign up so we know who to expect!
If you prefer to help us with more administrative or organizational work that can be done on the phone or via email, contact our volunteer, John Capecchi.
Garden Hours
May - October (weather permitting) These days and times may change before May. We are looking to convert one of these to an evening shift during the week.
Saturday mornings, 8:30 - 10:30 a.m.
Monday mornings, 8:30 - 10:30 a.m.
Thursday afternoons, 2:30 - 4:30 p.m.
Help with Deliveries
Monday mornings, 9:15 a.m.
Thursday afternoons, 4:00 p.m.
Food Shelves Who Distribute Our Produce
Open Cupboard Emergency Food Shelf/Today's Harvest, Oakdale and surrounding areas
Friends in Need Food Shelf, Cottage Grove
North Saint Paul Food Shelf
Valley Outreach, Stillwater
Ascension Parish Food Shelf, N. Minneapolis
Other Sites Who Benefit
Hope for the Journey Home
Catholic Charities Opportunity Center and Dorothy Day Residence