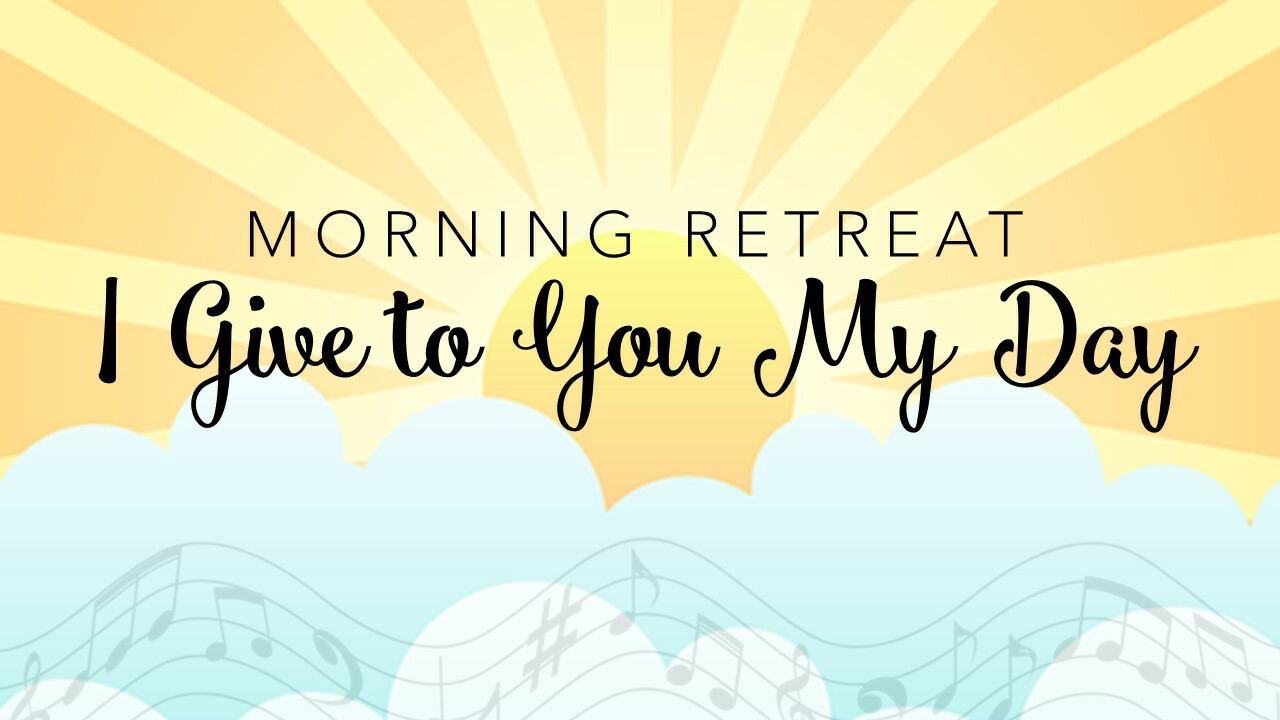 Pastoral Pearls: I Give to You My Day
"I Give to You My Day, for You are Truth and Way. Guide me and help me see your will, your Love for me, Lord set your Spirit free in me." ~ MaryPat Potts
I wrote this as a constant reminder to myself of how much I need to depend on – lean into – God. It's easy to start the day with the busyness of getting myself ready, physically, and mentally - already looking forward, to the challenges and tasks that are waiting for me to accomplish. This can cause worry or anxiety, taking things for granted. Maybe I skip breakfast or exercise, but most assuredly, in this frame of mind, I miss God's voice and His guidance, and wrongly believe I have to do it all myself -that I can do it all myself. Can anyone else relate?
There are many ways to remind ourselves to begin the day with God. It is good to tune into these ideas from time to time, because life is so good at distracting us from our intention to walk each day with God. How do you bring God into each day, maybe even throughout the day?
This song also gives pause to ask, "what is truly important to me?" What are my values, as a person of faith, and how am I (or do I want to be) living these out? This song is a way for me to evaluate the way I live my life, and how I am bringing God along with me, deferring to God's greater wisdom, strength, and ability to accomplish what I could only dream of accomplishing. It is a way to pull me out of the rat race that has a life of its own and sweeps me along in it without really choosing that path. It allows me to re-focus – to think about how I want to re-focus my days and how to frame each day as a life-giving adventure with God, full of possibilities, when I offer it to God.
If you would like to join me for this adventure in reflection, please register by email or call for my Morning Retreat - "I Give to You My Day," on Saturday, February 4, 8:30 -11:30 a.m. Please note the date change. Embrace this new year with the gift of time to listen for God in song, prayer, reflection and insights from one another.
To register please email / 651-789-3178. *Please let me know if you need any accommodations to be able to participate. $5 includes the CD.
Loving God, inspire in me the desire to each day to you with intentionality, finding ways to listen to you, to reflect, to ask you to show me the path forward, moment to moment. ~ Amen