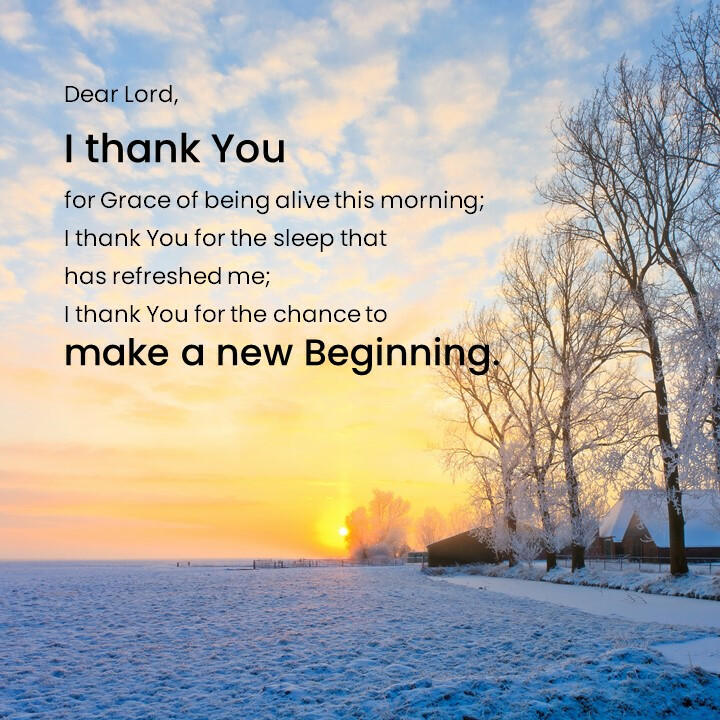 Pastoral Pearls: Each day is a new beginning
So New Year's Day has come and gone, but now we have NEW DAY…. & EVERY day! What will I do with this new day – whatever day it is? How will I honor life? Honor God? Honor God's work through me?
Beginning with "Thank you, God, for …." will bring me forward to "How will I show you, my loving God, just how grateful I am – for your love; your presence with me always; your strength; your comfort and peace; the gifts you've given me to share with those around me and help to make the world (my little world or the BIG world) a better place? New Year's Day is merely the milestone each year that reminds me how each day is a wonderful new beginning, opportunity, filled with possibilities as well as responsibilities. I choose to really focus on making every day count. Sounds like a grand adventure!
Loving God,
Thank you for the gift of every new day!
Thank you for the opportunities to grow closer to you
and honor you through my thoughts, words, and actions.
Thank you for the endless opportunities to see you
lovingly act in my world, in surprising ways, if I just open my eyes.
Amen.