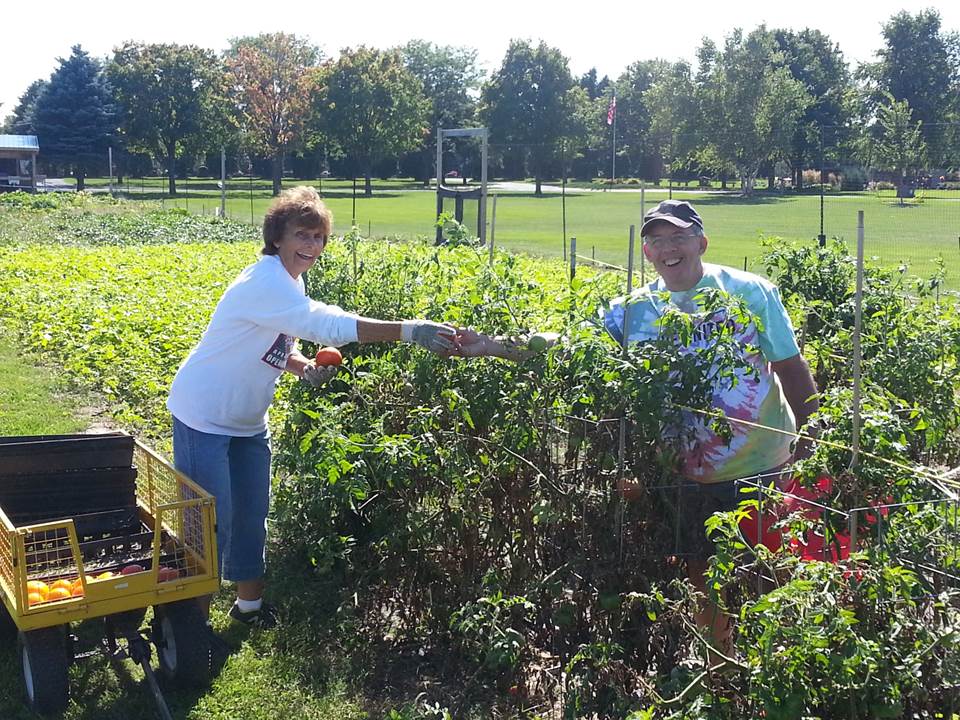 Our Food Shelf Garden Is Now Officially Open for the Season – Come Join Us!
It's been wet. It's been cold. There has even been some May snow. None of this, however, has deterred our garden organizers from getting things started in our Parish Food Shelf Garden. This is a reminder that our Parish Garden provides tons and tons (literally!!) of organic produce to our local food shelves. We work each week: Tuesdays and Saturdays from 8:30 – 10:30 am and Thursdays from 2:30 – 4:30 pm and 6:30 – 8:30 pm. (Note that NEW this year is an evening option for those who are not available during the day.)
If you've helped out in the past, we welcome you back. Next week, there will be preschoolers planting potatoes! New to this gardening thing and want to join us? Let us know – we'd LOVE to have you! No experience necessary – just a willing spirit and a generous heart. To volunteer, send an e-mail to , or .