Annual Christmas Boutique
Join us for this annual event! Wonderful and unique Christmas gifts, featuring over 60 artisans! Stay for lunch, we're serving pulled chicken, hotdogs and salads. Get cookies, see Santa, pick out a tree and wreath...it's all here.
Saturday, December 2, 2017 - 9am - 5pm
Sunday, December 3, 2017 - 8:30am - 1pm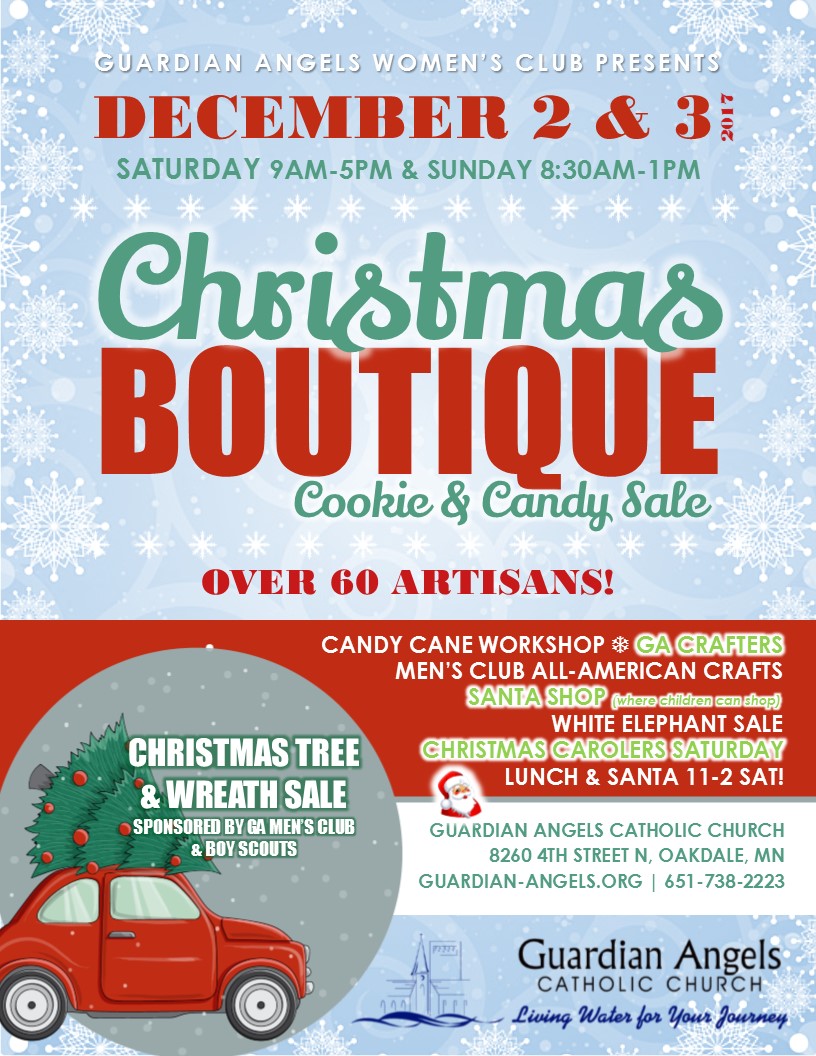 Artisan applications:
Returning Artisans registration online August 1, 2017 until August 31, 2017.
Please read our Policy (click here).

New Artisans can register online after September 1, 2017.

the coordinators with questions.